In the early morning hours of August 20th, a very unique car pulled up to Malarky's Irish Pub at 3011 Newport Blvd and dumped the body of a dead dog in the parking lot. The fact that this type of person was in our neighborhood set emotions on fire across the board– but none moreso than one of Malarky's Senior Managers, Micah Schiesel, who made it his personal mission to find the owner of this car to make sure they faced their day in court.
Schiesel engaged countless community groups, asking for anyone's help in identifying this unique car. Finally, there was a hit from a member of Orange County Buzz, giving the license plate number in clear view: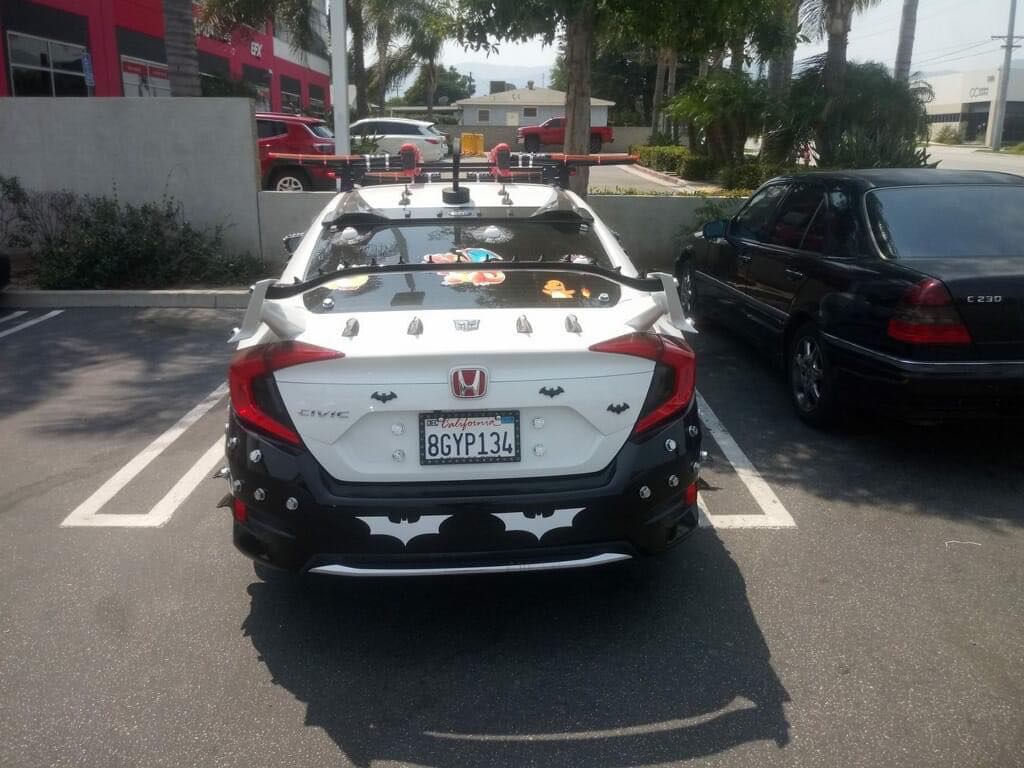 (As a side note, we have reason to believe that this car– odd as it is– may be a rideshare car. Please be careful the types of cars and people you take as rideshares.)
Using this, Schiesel proceeded to contact police departments to put out an All Points Bulletin on the car and driver, and late last week the driver was located and apprehended in Perris, California.
Rumor has it that his landlord– who was also his next door neighbor– had a dog which had gone missing.
Our hearts go out to the owner of this poor pup, and we hope that the culprit has the full book thrown at him in the court of law. These types of people have no place in civilized society.
Thank you to Micah Schiesel for going the extra mile and spending all this time to ensure that this man was located and brought to justice. Schiesel says the best way to say thanks is to swing by and enjoy one of Malarky's famous meals on their new patio area– they can even do vegetarian, if you'd like.
Comments
comments