It's been one long year since every single councilperson except Kevin Muldoon voted to close the beaches and violate your 1st Amendment right to peaceably assemble on the 4th of July.  This year, some of those very same councilpeople spoke out against Newsom for doing the very same things they did, as though they were inexcusable.  They are.
But this year, things appear to be somewhat back to normal, and you'll want to know how things are playing out– after all, the 4th of July this (long) weekend!
This year, fireworks are finally back, after being cancelled in 2019 and 2020 by the city of Newport Beach, and the Back Bay celebration will begin the fireworks show at 9pm.  From the sounds of the evenings so far, Newport's citizens are well-stocked enough to be able to launch their own fireworks shows to compliment the event at 9pm.
SECTION 1: EVENTS
What: Old Glory Boat Parade (American Legion)
Where: Newport Harbor
When: 1pm to 3 p.m.
Admission: Free
Details: This patriotic-themed parade will start off Collins Island and proceed throughout Newport Harbor. A Harbor Patrol fire boat will lead close to 100 decorated boats through the harbor. The event sponsor is the American Legion Yacht Club.
Participate! Decorate your own boat and participate without any registration fee– just be sure to register here:  https://www.facebook.com/events/240218211243735/?ref=newsfeed
Information: https://www.facebook.com/events/240218211243735/?ref=newsfeed
——————————
What: Mariners Park Independence Day Parade & Celebration
Where: The corner of Commodore & Mariners Drive (1300 Irvine Ave)
When: 10:30 a.m. to 1:30pm
Admission: No data.  In 2019 they charged $15 admission, but that didn't go over very well.  Here's hoping no admission this year.
Details: From their website "Celebrate July 4th in the park at this family-friendly event. Enjoy music, games, inflatable attractions, a rock wall and more after the parade!"
Information: https://www.newportbeachca.gov/Home/Components/Calendar/Event/66762/72?curm=7&cury=2021
(note, this was previously run by the school, but no new information seems to be available: https://mesf.schoolauction.net/july4th2020/homepages/show)
SECTION 2: Fireworks
Fireworks will begin at 9pm from the Back Bay
NOTE: For people who have fireworks, remember that Newport Beach has banned responsible adults who want to celebrate the birthday of the Land of The Free using fireworks, even including things like sparklers, so be careful out there.  Government is watching– even on the 4th of July!
SECTION 3: Police in the War Zone
The police will once again be using a Show of Force on Balboa this year, in an attempt to stop what Diane Dixon describes as "inappropriate celebrations".  This will now be the ninth year of the roads NOT being shut down to allow for safe roadside celebrations.  Expect that there will be a continuing effort to erode and destroy over 100 years of traditional street celebration on Balboa.  Do you think it is appropriate to allow cars to drive through tens of thousands of people– most of who probably have had a drink or two (or three)?  I believe this is one of the most irresponsible actions our city has taken over the last decade.  We ALL know what happens on those roads, and we need to close them for the safety of everyone.  Have your voice heard and email citycouncil@newportbeachca.gov to let our city know.  This is a huge safety issue being completely ignored in order to accomplish a political agenda.
SECTION 4: Drunk Driving & Parking
If you are coming to Balboa Peninsula, consider riding in an Uber, Lyft, or cab.  The police will be out, the drunk drivers will be out, and the parking will be absolutely atrocious (it already is).
New users of Lyft can use our code of "SAVENEWPORT" and it will pay for the whopping first $50 of your fare!
You can download Lyft here: https://www.lyft.com/invited/SAVENEWPORT

New users of Uber can use our code of "Uber4Newport" and it will pay for the first $15 of your fare.
You can download Uber here: https://get.uber.com/invite/uber4newport

You can call a Yellow Cab OC, at 714-999-9999 (MAKE NOTE: 18004mytaxi is no longer working)
Remember, the Downtowner has been run out of business by Councilwoman Diane Dixon's "trolley" (aka: public bus) idea, so don't rely on them.  Dixon's "trolley", ironically, will NOT be operating on the 4th or any time this summer, because unlike the Downtowner, there is no way to "socially distance" a busload of people.
SECTION 5: Dogs and Fireworks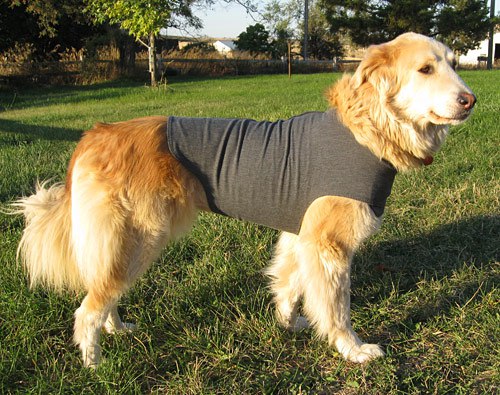 THUNDERSHIRTS: If you have a dog, I cannot recommend more highly the Thundershirt to keep them calm from the noise of fireworks on the 4th.  I don't know why being constricted and wearing shirts has a comforting effect on dogs when they hear loud noises– but it does!  If you buy them online (look at Amazon or eBay) you can have them by the time the fireworks really hit.
CBD: This once-shunned miracle treatment is rumored to work with dogs too, reducing anxiety and joint pain.  If you choose to go this route, please let us know, as we'd love some confirmation on this treatment!
SECTION 6: Supplies
Stock up!!!  If you live on the Islands or on Balboa, you know parking spots will be gone this day– even if you wanted to brave the traffic– so use services like Drizly to deliver alcohol, PostMates, Uber Eats, GrubHub, or Doordash for food, or many other services which are springing up throughout Newport.  Or, if it comes down to it, simply call a ridesharing company to help you get to and from the store.  But tip 'em big, because instead of you sitting in 4th of July traffic, it's them– and that's no fun!
SECTION 7: Fines
According to the OCRegister in prior years: "Citations for open container, igniting fireworks and public urination will cost more as will the town's most prevalent summer offense: illegal parking.  Examples of car-related wallet damage: If a driver blocks a driveway or a fire hydrant, normally $55, it will cost at least $165. Parking at a red curb will cost $234 instead of the usual $78. And parking in a Newport Beach handicapped spot? $1,353.  Additionally, a tow away could cost a lot of dough: a minimum of $264, according to the two companies that haul illegally parked cars from Newport Beach."
In a blatant violation of the 14th Amendment, these fines are tripled on the 4th of July only in the "Safety Enhancement Zone".   But hey– we can fight that battle on July 5th.  For now, let's celebrate the spirit that our country was founded in, rather than where it is today.
Finally, police from other cities will be enforcing out here, and they don't know the area, the laws, the customs, or the people.  Year after year, there are dozens of reports about overly-aggressive police from other cities ticketing and even attacking people from Newport Beach who are obeying the law and literally doing nothing wrong– oftentimes even while on their own property.  So even if you aren't doing anything wrong– be safe out there!
But most of all: ENJOY THE 4TH!!!!
Comments
comments