Newport has a lot of great dogs in need of great homes and great owners… And we've got the perfect pup for you to rescue who desperately needs a forever home.
From the shelter:
"Halo is an approximately 1 year old female who is currently in foster care — her foster says this about her:  she is so happy to be given a second chance and does amazing around everyone she meets, including kids.  She is around a lot of dogs in her daily life (she lives with a mastiff and 2 chihuahuas) and she is calming down and learning to play well with others — in her prior life, she had a dog brother from whom she was separated when she entered the shelter system — she is now eager to make new friends.  She is a quick and smart learner and is learning basic commands.  She loves the yard at her foster's house and is so happy lying on blankets or in the grass just… chilling.
Cute and cuddly girl with the perfect head tilt and flip flop ears 🙂
Halo went from shy girl to surfer dog, hitting the beach weekly with her foster (we are jealous) — she loves water and sand between her paws.  She also loves to run along side your skateboard or bike.  Sounds like this girl knows how to have fun! Why don't you join her?!? Adopt Halo!"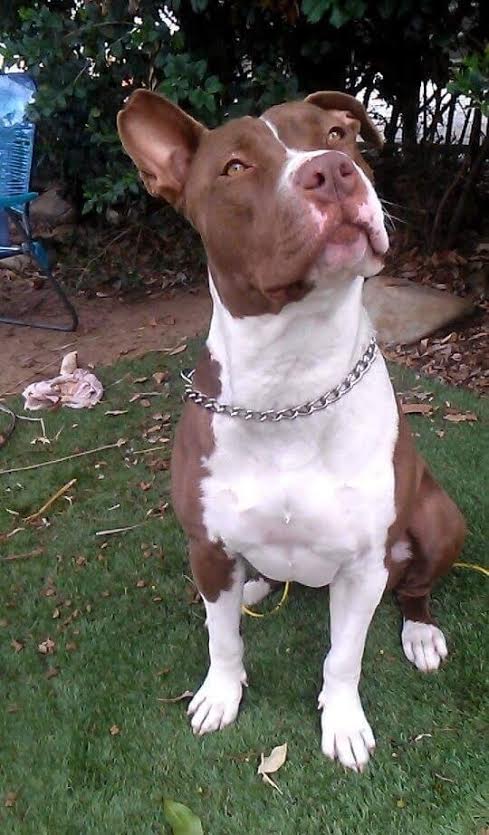 FAQ:
1) Are your dogs all spayed/neutered?
YES!
2) Are they all microchipped?
YES!
3) Are they up-to-date with all their vaccinations?
YES!
4) How much will this cost me?
Just $100 to adopt this beautiful dog.

Home Free Animal Rescue & Sanctuary

20302 Riverside Drive, Newport Beach, CA 92660
Phone:     (949) 370-2776
E-mail: 
kathy@homefreerescue.org
www.homefreerescue.org
Home Free Animal Rescue & Sanctuary is a registered 501c3 organization and operates out of a facility in Newport Beach.  They provide housing and care for the shelter animals of the City of Newport Beach.  Most of dog rescues come pre-screened from the Orange County shelter on their last day or two, but they have also rescued dogs from Riverside and San Bernardino county shelters.  Home Free Animal Rescue & Sanctuary is not a breed-specific shelter.  Their mission is simple: help dogs in need find their new forever homes.
Comments
comments