Throwback Thursdays are BACK!
Do you know Tarzan?  Well he knows Balboa Peninsula!  This photo was taken near the corner of Edgewater and Adams Street on July 16, 1936!   You may not know the name Johnny Weissmuller off the top of your head, but that was the actor who portrayed the Lord of the Jungle– better known to Newport residents as the owner of the Johnny Weissmuller Paddleboard Stand.
Believe it or not, the jungle strongman was actually born a sickly child and took up swimming based on the advice of a doctor.  He went on to win 5 Olympic gold medals, 67 world records and 52 national titles, holder of every freestyle record from 100 yards to the half-mile. After he was discovered while swimming in a Hollywood hotel, he went on to lead a successful career starring as Tarzan— the role he is primarily known for 'till today.  A Hollywood moviestar financial manager named Bo Ross befriended Weissmuller and introduced him to the area by way of Mr Roos's property near Adams Street on the peninsula. While visiting and talking with Johnny, Bo was able to convince him to lend his name to a paddle board rental concession stand on the property during the 1940's and 50's.
Here are the two photos we have from that time period: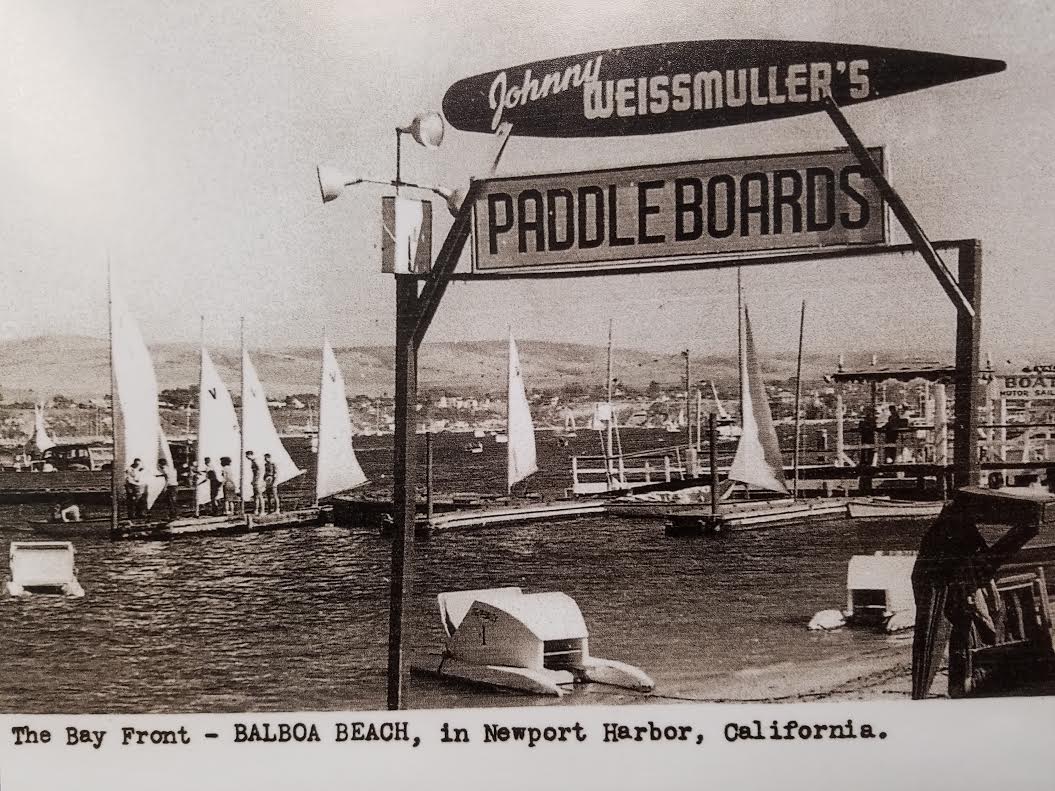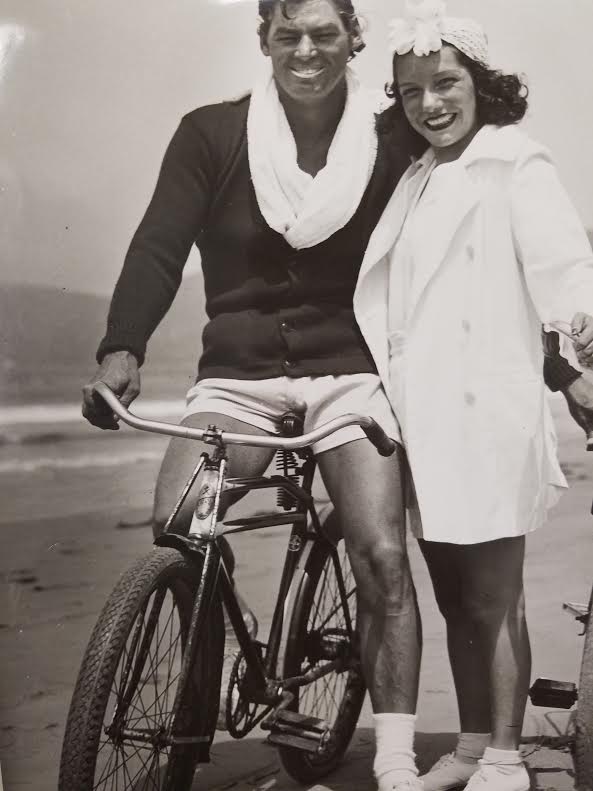 And now, some shameless (always unpaid!) promotion:
This story was provided free of cost by The Newport Beach Historical Society, a non-profit organization based in the heart of the Balboa Peninsula.  They are always seeking help, volunteers, and stories for their continued cataloging of local history and events.  Shoot them an email with your story on Newport history!
Comments
comments