It is with great excitement that I can report we have received over 1,800 signatures from people who want to save Newport's Dog Beach from being turned into "just another beach" .
At last count, over half of the signatures were from Newport Beach, but many hundreds more are from our neighboring cities who use the public state beaches that our city adjoins to (HB, CM, Irvine, Laguna).
A few months ago, Diane Dixon proposed getting rid of our beautiful and very active Dog Beach by using Newport Police to patrol county-owned land and enforcing a leash-law there. As you can see by this map, the less-than-200-yard stretch of land is outside of the jurisdiction of Newport Beach (click photo to enlarge).  In total, Newport Beach has over 40 miles of coastline– the largest amount for any city in Orange County, and perhaps in all of Southern California.
That's 211,200 feet.  We are talking about less than 600feet here, which still leaves 210,600 feet of beach without off-leash dogs.  I don't see why anyone is pushing this issue.  View the photo map here: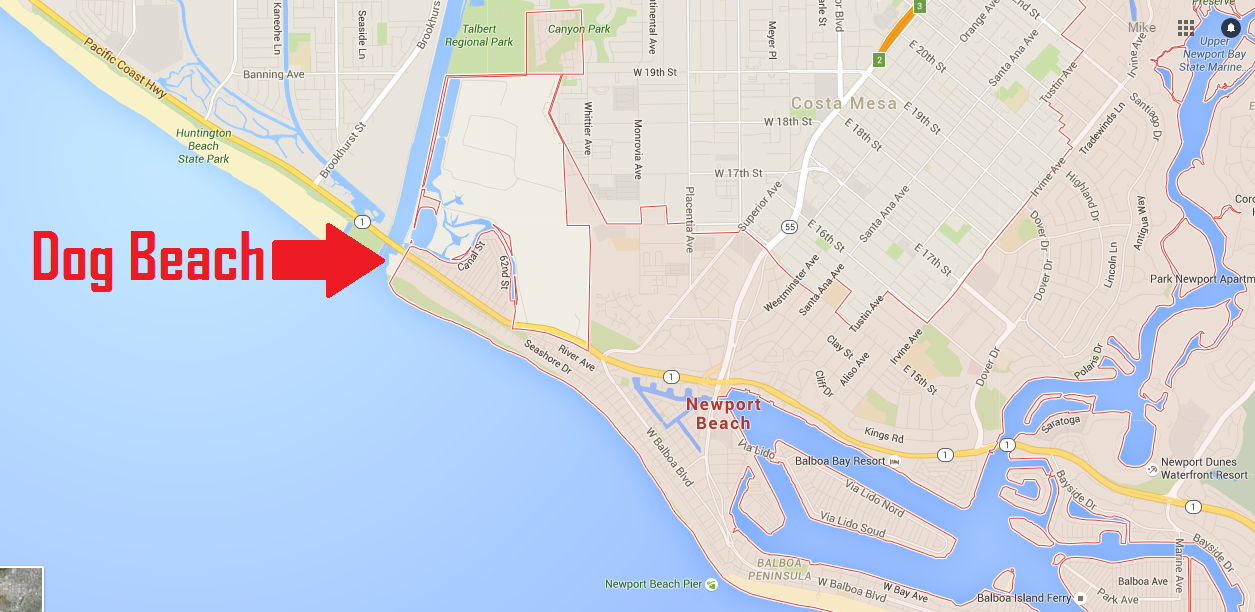 So the question is: Can Dixon order Newport tax dollars to be spent to enforce laws in areas outside of Newport Beach?  The answer is a little complex, but essentially, the answer is "yes"– as long as the county agrees.  Through a legal device known as a Memorandum of Understanding (like the MOU between HB and the county, here), Newport Police can essentially act as the enforcing agency for county law.  If we decide to do this, we itemize the time that our police are no longer keeping Newport safe, and instead patrol and bill the county for all the time that our highly trained police department is stuck having to enforce leash laws on land that isn't even in Newport Beach.  Stupid, to say the least– and almost as insulting to our police as putting them on "skateboard duty" to ticket skateboarders on the boardwalk, or asking them to ticket grown adults for not wearing bicycle helmets.  Our police deserve better treatment than this.
We are making great progress with the signatures so far, but a source close to the matter has informed me that it's still a coin toss with Dixon, despite literally less than a dozen people having voiced opposition to keeping Dog Beach.  For that reason, I am hoping to get as many signatures as possible on the petition so that we can make our voices heard on the subject.
I wrote Dixon on the matter and asked her whether or not we could stop the process before it got embarrassing for everyone.  She replied back that things would be decided in Study Session (in otherwords: "No").
Newport's Study Sessions happen in the middle of the work day, preventing normal people from attending.  If you would like to have your voice heard, please sign the petition here and share it with your friends.  I will be attending the study session and will personally hand over the signatures to the city to ensure that your voice is heard.
If you haven't already, please sign below and share with your friends:
Your email address will not be sold, shared, or spammed.
Supporters:

Latest Signatures
6,586
jean daniel
Jul 20, 2023
6,585
Vanessa Villalpando
May 08, 2022
6,584
Muriel Francis-Hoyle
Feb 04, 2022
6,583
cheyenne holt
Sep 25, 2021
6,582
Phuong Lam
Jul 08, 2021
6,581
Kimberly Hales
Apr 19, 2021
6,580
Chelsey Clure
Apr 14, 2021
6,579
Porsche Santoro
Mar 07, 2021
6,578
Ann Miller
Oct 08, 2020
6,577
Emily Campbell
Oct 02, 2020
6,576
Toru Matsumura
Sep 23, 2020
6,575
Sabrina Torres
Sep 21, 2020
6,574
Liz Bishop
Sep 16, 2020
6,573
Noemi Malaluan
Sep 10, 2020
6,572
Paul Rohrer
Aug 28, 2020
6,571
Erin Dresser
Aug 27, 2020
6,570
Valerie Van Ness
Aug 14, 2020
6,569
Brian Rizzo
Jul 13, 2020
6,568
Caroline Vallejo
Jun 09, 2020
6,567
Krikor Kupelian
Jun 07, 2020
6,566
My Vu
Jun 05, 2020
6,565
Miguel Salcido
May 22, 2020
6,564
Ann Miller
May 13, 2020
6,563
Natasha Selvidge
May 13, 2020
6,562
Ralph Maglonso
Apr 30, 2020
6,561
Jenna Murrell
Apr 27, 2020
6,560
Brittany Lovero
Apr 27, 2020
6,559
Lance Land
Apr 25, 2020
6,558
Diana Wilkinson
Apr 08, 2020
6,557
Sophia Dang
Mar 28, 2020
6,556
James Moore
Mar 20, 2020
6,555
Meg Kott
Mar 05, 2020
6,554
Cinthia Montes
Feb 17, 2020
6,553
Kathleen Hsu
Feb 16, 2020
6,552
Alexandra Pinto
Feb 15, 2020
6,551
BEOMYEONG KIM
Feb 12, 2020
6,550
laura rivera
Feb 07, 2020
6,549
Seth Van Der Linden
Jan 31, 2020
6,548
Sierra Decota
Jan 29, 2020
6,547
Marissa Rietman
Jan 25, 2020
6,546
Michael Cordeiro
Dec 09, 2019
6,545
brian Hernandez
Dec 05, 2019
6,544
Adam Swerdlow
Dec 05, 2019
6,543
Richard Milling
Nov 26, 2019
6,542
Richard Milling
Nov 26, 2019
6,541
Geena Garcia
Nov 25, 2019
6,540
Heidi Mitchell
Nov 24, 2019
6,539
Michael Nguyen
Nov 23, 2019
6,538
Mackenzie Thurston
Nov 20, 2019
6,537
Ray Komar
Nov 13, 2019
< >
Some will argue that "Dog Beach" is a made-up name, even though virtually everyone refers to it as that.  I say: "tell Google that."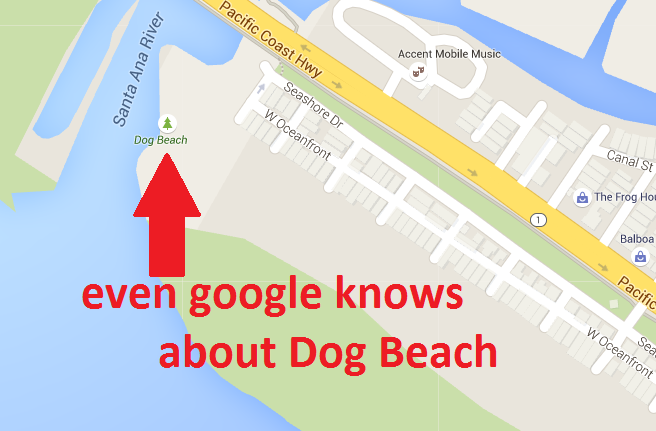 Comments
comments