Yesterday, in broad daylight at about 6:30pm, there was a high-speed-chase that turned into a low-speed-chase when led the driver down Balboa Peninsula.  As the driver pushed her car all the way to the Wedge, she had to turn around again to get out at the worlds-best-definition of a "dead end", but this time, the police were ready for her.  Spike strips were laid out near the bend in the road by the 7/11 on Balboa Peninsula (where the turn is for the pier), and when the woman hit them, she drifted into the median with all four tires flattened and thrashed, as shown in the photos below.
According to eyewitness reports, the woman refused to comply with commands from police, leading them to break her window, tase her, and pull her out of the car.
In the back of the car were two car seats– one dark and one zebra print.  It is unknown whether or not children were in the car at the time of the chase or not.  The woman's name, initial crime, and chase origination point are still pending at this time.
Gallery of photos from the end of the chase by Shawn Dewane, here: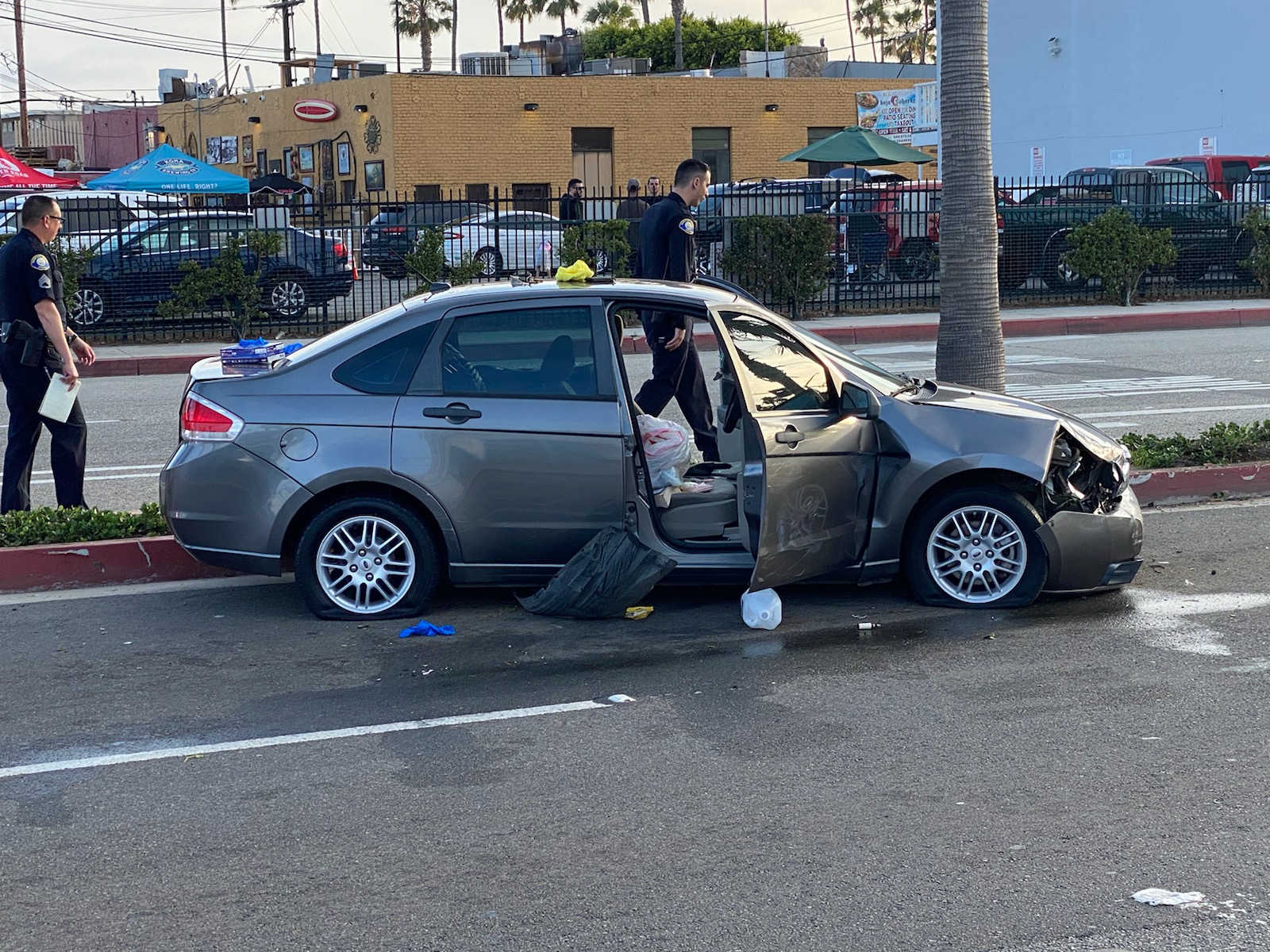 Comments
comments