After the better part of a year of delays when the Plumbing contractor found out that the city's pipes don't match the plans (as we reported on April 23, 2019), on Dec 19th of this year, the Crab Cooker officially poured their foundation… again.  This time, with all the pipes in all the right places.
Thanks to SaveNewporter Ken Neuhoff for this photo of that long-awaited event: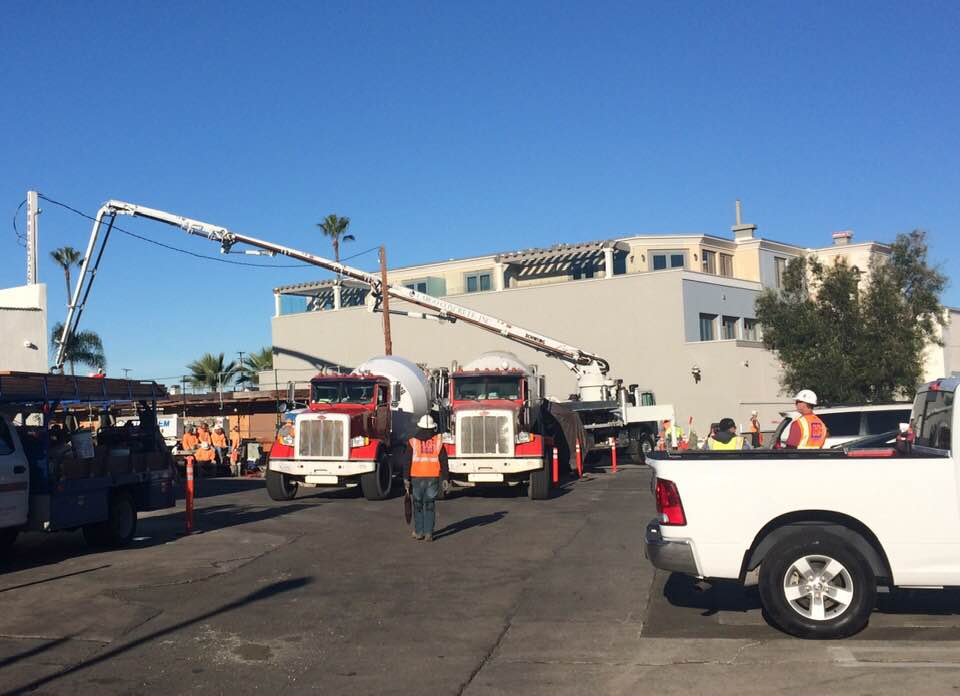 A re-engineering of a foundation is no small task, and delaying construction even for a few weeks can cause months of backlogs, as the construction crews will find other priorities to work on.  But thankfully, all of that is done and we are on-track to see a reopening of the Crab Cooker in the Summer of 2020.  (Caveat: As with any construction, forecasting is not always perfect-vision, but this is the plan)
According to the Daily Pilot, "The foundation required 20 caissons planted 65 feet deep and linked together with rebar arranged into cage-like beams before being topped with a double-mat concrete slab."– that's a very serious foundation.
Originally closed on September 2nd 2018 due to construction workers at the "Vue" nextdoor severely damaging its foundation, then torn down on September 20th, the Crab Cooker is a topic of regular emails between myself and locals.  I am sure everyone is happy to see this great step moving forward!
Comments
comments