Dave Granoff was appointed to the Parks, Beaches, and Recreation Committee by his personal friend Diane Dixon.  This person, Dave Granoff, was ordered to pay into the hundreds of thousands of dollars along with his friends for the illegal bulldozing of the sand dunes, who paid thousands of dollars to settle a Newport Beach Police investigation into him involving grand theft of heavy machinery, and who has been an outspoken opponent of Dog Beach.
Why?
Shortly after Dog Beach was passed by PB&R, Dixon needed an anti-dog ally on the commission, so she passed up at least four fully qualified women to appoint her friend to the committee whose available public history with the city seems to revolve mostly around ecological crimes.
As he filled out his application, he wrote that he had never been convicted of a crime (because he settled out of court), but ALSO that he had no past or present financial conflicts with any of the agencies or tasks he would be dealing with.  As the Parks Beaches and Recreation Committee deals with– yanno– beaches… having hundreds of thousands of dollars in financial transactions to the Coastal Commission seems like it might be a wee bit of a conflict.
Barbara Venezia, known for not taking any trash from anyone, called him out explicitly in her Daily Pilot article, here:
http://www.latimes.com/socal/daily-pilot/opinion/tn-dpt-me-barbara-venezia-column-20170808-story.html
If you haven't read it already, I highly recommend it.
To preface it, you may want to re-read Jon Pedersen's comments to the council on it OVER TWO MONTHS AGO, which they have taken no action on yet, here: http://savenewport.com/2017/06/14/pedersen-drops-another-bomb-on-dixon/
A few weeks back, I was put in contact with Lynn Gosselin, who applied to the Parks, Beaches, and Recreations Committee, but the city didn't list her on the original PRAR regarding female applicants (I was also put in contact with Allison Ryffel, who told me she also applied for PB&R but was mysteriously missing from the PRAR– These types of "accidental withholdings" make you wonder what else the city is not releasing).  Lynn said she had attended the "Women in Newport Networking" events and was looking forward to the inclusion of women in politics as Dixon has been promising.  Sadly, Dixon appointed her friend Dave Granoff– who paid mitigation fines restore the environment– to protect the environment, bypassing *at least* four fully qualified women– not just the two that the city had given us in a previous release of documents.
Think the council should fire Granoff?  Or do you think he should be given a promotion for his actions?  Let them know, by writing to them at citycouncil@newportbeachca.gov.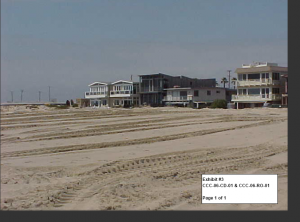 Comments
comments