This Wednesday at about 1:30pm, a CR&R garbage collection truck struck 8-year old Brock McCann, killing him.
Janet Montgomery, PTA president at Newport Heights Elementary, set up this GoFundMe to help with his expenses: https://www.gofundme.com/brockmccann – Last night when it was first reported to us, it had just $150, and at time of this publishing, it was well over $30,000.
The child had been let out of school early on Wednesday, as the school often does half-days on that particular day, and the accident occurred at 15th St and Michael Place– near Irvine Blvd.
But that doesn't make any sense according to the Newport Beach Trash Collection Map.  Viewing this below, the light-green pickup is on Tuesday, the Dark-Green on Monday, and the yellow is on Wednesday.  So why was the truck in even in the light-green area on a Wednesday?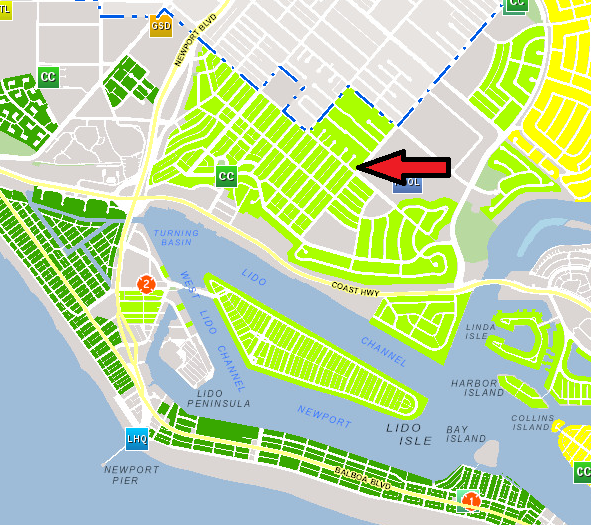 Neighbors have told me that they had their trash schedules changed from Wednesday to Tuesday for some unknown reason.  I asked some of the former city collectors if this made sense to them, and was met with a resounding "No".  Trash schedules are made in consideration of many things, but particularly including school schedules.
I feel awful for everyone involved from the victim and his family to the driver who has to live with this terrible tragedy, and I do not wish to politicize it, but we should find out why this driver was in this area or why the schedule was changed to help prevent things like this from happening again.  I have issued Public Document Requests Acts to find out why.
Our deep and heartfelt thoughts and prayers are with the victim, the family of the victim and everyone else involved in this horrible accident.  May everyone be able to come to some sort peace with this and work diligently to prevent it from happening again.  This weekend will be a busy weekend filled with tourists– both pedestrians and drivers.  Please stay safe.
Comments
comments