When we initially ordered the Save Dog Beach hats, to help promote the preservation of Dog Beach, we only ordered 100 of them, all flat-brimmed (no curved brims). We figured we could probably beg our friends into donating enough to recoup cost and spread awareness, and eat the rest.
Boy, was that under-shooting!  I had no clue how popular they would be.  They were completely gone in just 36 hours, and hundreds and hundreds and hundreds went on back-order, including hundreds of the much-requested curved-brim hats.
As SaveNewport member Jon Pedersen moved mountains to fulfill the order in a ridiculously short timeframe, the new hats were just delivered this morning!  Here's a photo of the warehouse: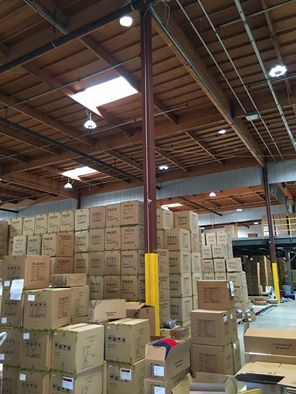 If you've ordered your hat and have not received it, I will be dropping them off this weekend and if I miss you, I'll have them on-hand for the meeting at City Council at 6pm on March 1!
See you soon!
Comments
comments