For the unofficial first annual Industry Halloween Costume Contest, the results are in!
This one has got to be a tie.
Joe Cerbasi of Blackies hilariously dressed as Sarge, complete with an attack dog on a chain!
Jared Briggs and Cari Senour from Cruisers both dressed as the 2015 OC Register's award for "Best Of Orange County", which Cruisers won this year as the Best Sports Bar in Orange County.  This is the only time I recall seeing anyone dressed as an award, and certainly the first time someone has won a contest… as an award.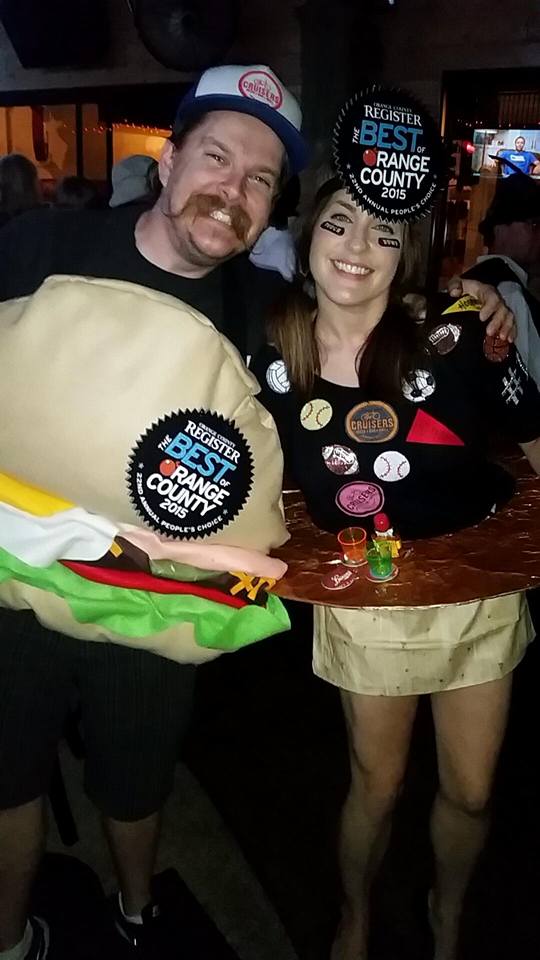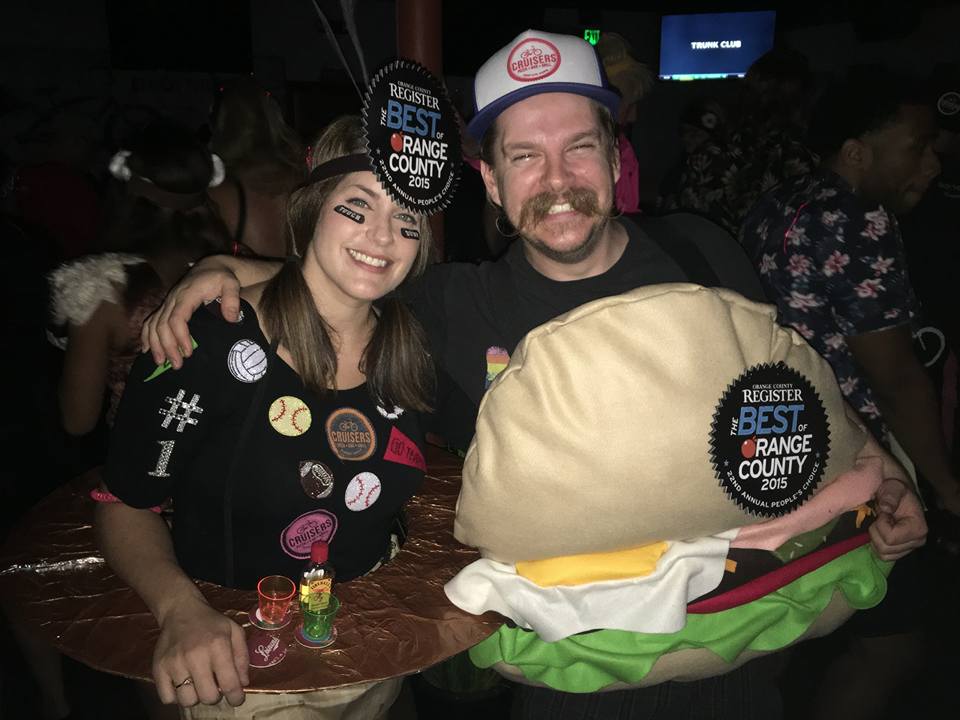 Do you have pictures of some great Halloween costumes?  Others who you think should have won?  Post them in the comments, below!
Comments
comments