These hot streaks in October remind us that El Nino is still in full effect!  We have heard about the impending El Nino for several years now, but this one is definitely the most noticeable in local weather patterns– and now NASA scientist Bill Patzert has proclaimed this El Nino event "too big to fail".
We originally covered some of what to expect, here: http://savenewport.com/2015/07/23/about-el-nino/, which warned that October would be filled with Florida-like heat and humidity– something I think we can all agree is happening!
So what do the future months bring?  Well, let's take a look back at the 97-98 El Nino (Oct 1 and April 15) for some guidance:
– We didn't have a day under 70 until mid-November.
– Every month until April there were days of 100% humidity.
– We had THREE tornadoes(!): Nov 30, Mar 27, Mar 31
– We had 35 days of rain, most of it happening after January.
– We had wind and rain at 62mph on Dec 6
What are some other interesting facts?  Not one single day was over 100 degrees– something we've already experienced this year.
So far, we are ranking in the top 3 El Nino events in history, according to this chart: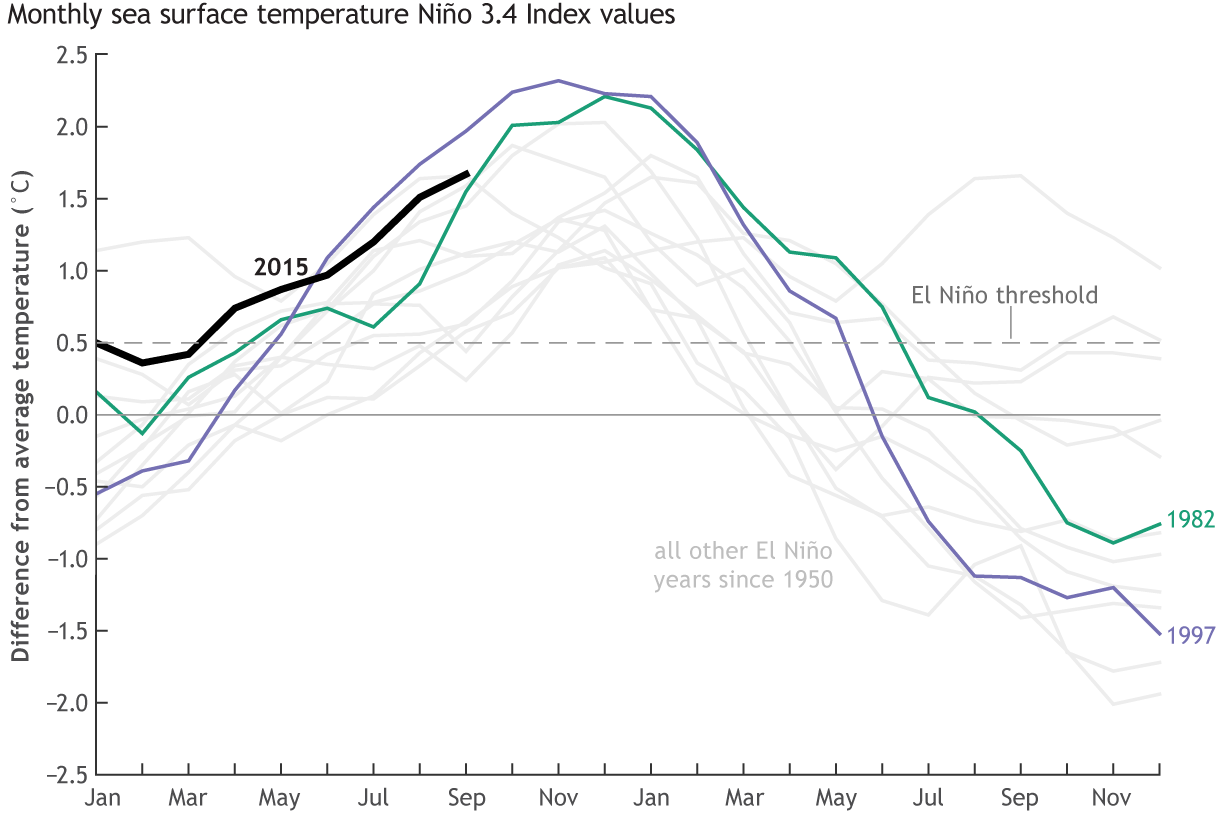 And there is still a very good possibility of a ramp-up.
Again, each El Nino brings its own surprises… but there is one thing we can rely on: We'll be surprised!
Comments
comments