This rare photo is of the ferry called "The Islander" and was taken around 1915.   It was the second Balboa Ferry, whose service was taken over by Joseph Beek in 1919.  Beek who was one of the most influential early residents of the Balboa area.  He took the boat which was essentially a wrecked and abandoned hull, and repaired it on Balboa Island in the Island Boathouse.  This was the last ferry before the rigs became capable of carrying cars from one side of the harbor to the other.
Check out this paragraph from Harbortown:
[after Beek acquired the business]… He immediately reduced fares from 10 to 5 cents, and put a canopied launch not much larger than a rowboat into service. Named Islander, it had been wrecked and abandoned at the harbor entrance until Beek rescued and restored it. Despite cutting his rates in half, he prospered and, by 1922, was able to expand his ferry fleet by acquiring the Fat Ferry, a 22-foot, 20-passenger barge pushed by a launch and capable of carrying one auto. Three years later, he expanded his fleet again by adding two more auto ferries, each capable of carrying three cars.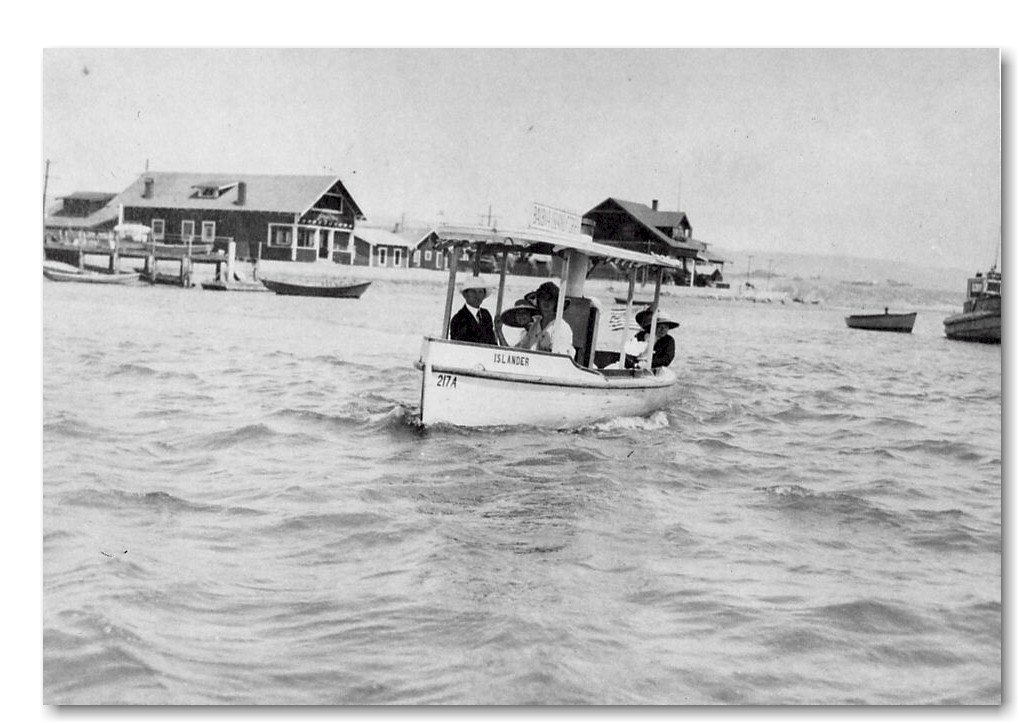 Comments
comments