As we Sprang Forward on Sunday, there was an even bigger change happening in OC.  On Sunday, OC officially reached the "Red Tier", which is a tier system based on the total number of documented cases OR the number of total case percentages.  This is obviously a catch-22 scenario, as if everyone gets tested, the total number of cases goes up, and if only the sick get tested, the total percentage of positive cases goes up, making this a particularly difficult measurement to meet.
Yesterday, Orange County entered the Red Tier, which meets the qualifications listed in the image below: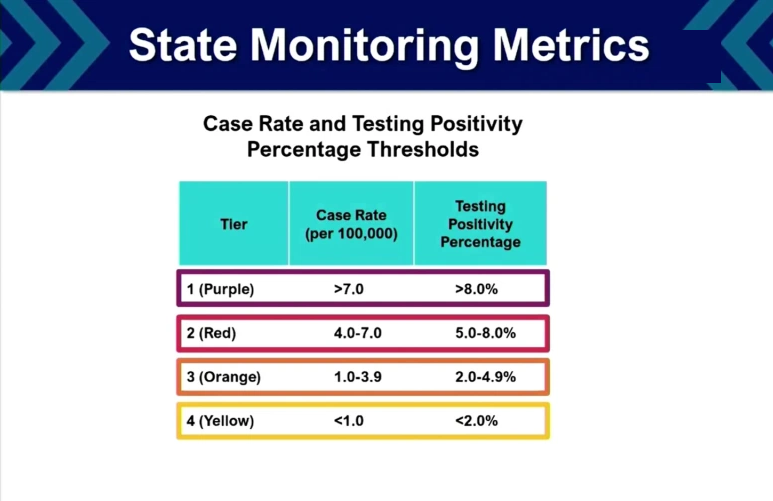 What's the Red Tier mean?  It means restaurants can once again open, with restrictions.  It also means that museums, zoos movie theaters, and food courts can open indoors at 25% of capacity.  Gyms and fitness centers can open indoors at 10% capacity, with required masking, and retail and personal care businesses can increase indoor capacity to 50%.
Coronavirus is a very real, very contagious virus whose infections cause a little more than twice the death of the annual flu per infection– but the rate of infection is far higher than the regular flu.
As a personal note, this writer contracted the virus and it knocked me out for an entire month.   Many have had it worse.  Most have had it better.  In any case: it ain't fun.  So be safe, wash your hands, and don't point your exhaust directly at people when talking.  Most importantly: tip your service workers!
Congratulations to all of those in this free country who the government is now giving permission to work again and to freely assemble– with limitations, of course.
Comments
comments