The Newport Beach Boat Parade is upon us!  The schedule for varying groups is fairly consistent, beginning Wednesday, December 16th from 6:30 to 9pm, and continuing until Sunday, December 20th from 6:30 to 9pm– the same schedule as originally planned earlier this year.
As everyone is quickly becoming aware, the Newport Beach Christmas Boat Parade is most definitely *not* cancelled.  The Newport Beach Chamber of Commerce has decided to cancel *their marketing* of the event which drives business to their own members– our merchants who are already struggling this year.
But the Parade will go on!
This year, several groups are organizing– from our unofficial count for this unofficial parade, all but one group is going to be participating in all five days from Dec 16 to Dec 20, with what appears to be a very large group (almost certainly the largest) organizing their group for just the middle three days.  Starting at the tip of Lido Isle, this new tradition without the Chamber has a new tradition of its own, and will kick-off by sailing through two "Starter Markers" (Newport's own Cruisin' Tiki Boats)– probably the most easily-identifiable boats in the harbor from a distance, which will hopefully cut down on some of the confusion.
The event is sure to be beautiful on any day people decide to see it.
Point of clarification: In a very un-Christmaslike fashion, several reports from the harbor indicate that a few individuals from one particular group have been issuing statements to boaters and viewers alike which have confused nearly everyone– and seem designed consolidate power to themselves– and are actually telling people that celebrating with by captaining a boat in the boat parade can only happen inside the three days that one particular (large) group has planned.  This is flatly untrue.  This misinformation on the harbor has likely quelled much of the Wednesday display, sadly.  It is our hope that this group changes gears and welcomes everyone to Newport Beach's Christmas Boat Parade, with the spirit of community and sharing in mind.
For the rest of the people enjoying the spirit of Christmas and sharing– we look forward to seeing the Boat Parade ramp-up from the Wednesday display, into the three big days from Thursday, Friday, and Saturday, and very likely a trailing display on Sunday, as normal.  A big five days will show the city that Newport Beach doesn't need the Chamber of Commerce to promote our events– especially if they bail on their own merchants at the time when they are needed most.  A half-showing will make the opposite argument.
Viewers of the boat parade have four options to vote on, with one vote per category only.  The winners of each category will be going home with prize packages exceeding $1,000 each from our local businesses who have stepped up to show support.  To be fair to the "Big Group", voting will happen on Thursday, Friday, and Saturday.  Winners will be determined on Saturday night, and prizes distributed next week, depending on the in-person availability of the winners.
So let's hear about the prizes!
Providing $20 gift cards for ALL Categories!
Private Magic Show on your Yacht, House, Airplane, or local venue of your choice
Wild Goose Bar – $50 Gift Card
$50 Gift Card for Playa Mesa
$50 Gift Card for the Country Club
$50 Stag Bar Gift Card
$50 Malarky's Gift Card
$50 Gift Card for Helmsman Ale House
$50 Gift Card for Dory Deli
$50 Blackies Gift Card
Three gift cards for the Class of 47: $50, $100, and $150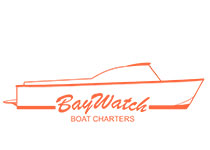 Baywatch Boat Charters: Guided nighttime tour – estimated value $399

Award Pro: Trophy for Prize(s)

Gondala Adventures: $150 gift certificate

Number 4 Hair Care Basket: Estimated value $250
If you would like to donate to the prize packages, simply email mike@savenewport.com
Comments
comments