If you haven't been paying attention during this crazy news cycle, that's understandable, but right now, there is an outstanding comet that has been circling the earth– it's definitely worthwhile to see it.
If you've got a nice pair of binoculars, you can see the comet Neowise with them, along with its amazing tail.  Binoculars are not required to see it moving through the sky– but seeing the tail is definitely worth it! 🙂
So how, where, and when can you catch this thing? Glad you asked!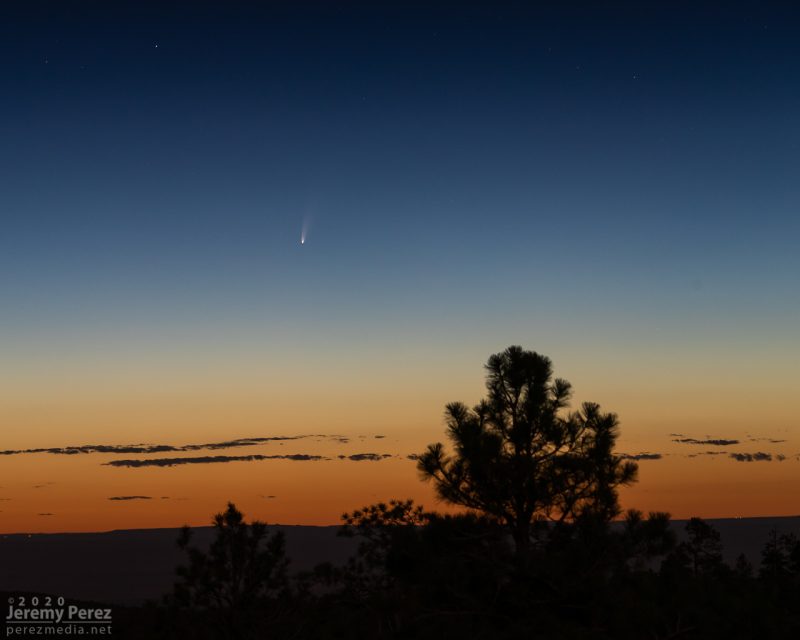 You can catch it at the early mornings, just before dawn.  Today, sunrise was at 5:57am.  So it'll take an early riser.  Look to the Northwest (towards LA), and find it near the Big Dipper, as shown in the cover photo.
It's an early rise, for sure, but watching a 4.6 billion year old at 64 million miles away putting on such a great show as its tail is illuminated by the sun on the other side of earth (making it a comet, not a meteorite)– that's an amazing sight.
If you want to sit this one out, that's fine too.  The next trip this one will take be a mere 6,766 years from now.
Comments
comments