The Environmental Working Group has recently released their water reports for Newport Beach, and the results are not good.  They have found 24 contaminants in our drinking water, with 13 of them exceeding EWG Recommended Guidelines.  Of note, many of these contaminants in our water supply (like Chloroform or the chemical that made Erin Brockovich famous, Chromium!) have zero federal regulations, so while the water is still contaminated, it is federally legal to do so.  This is why it is important to listen to groups like EWG and take their warnings seriously.
Water testing is typically done on a parts per million (ppm) or parts per billion (ppb) scale.  Here are the results of the testing: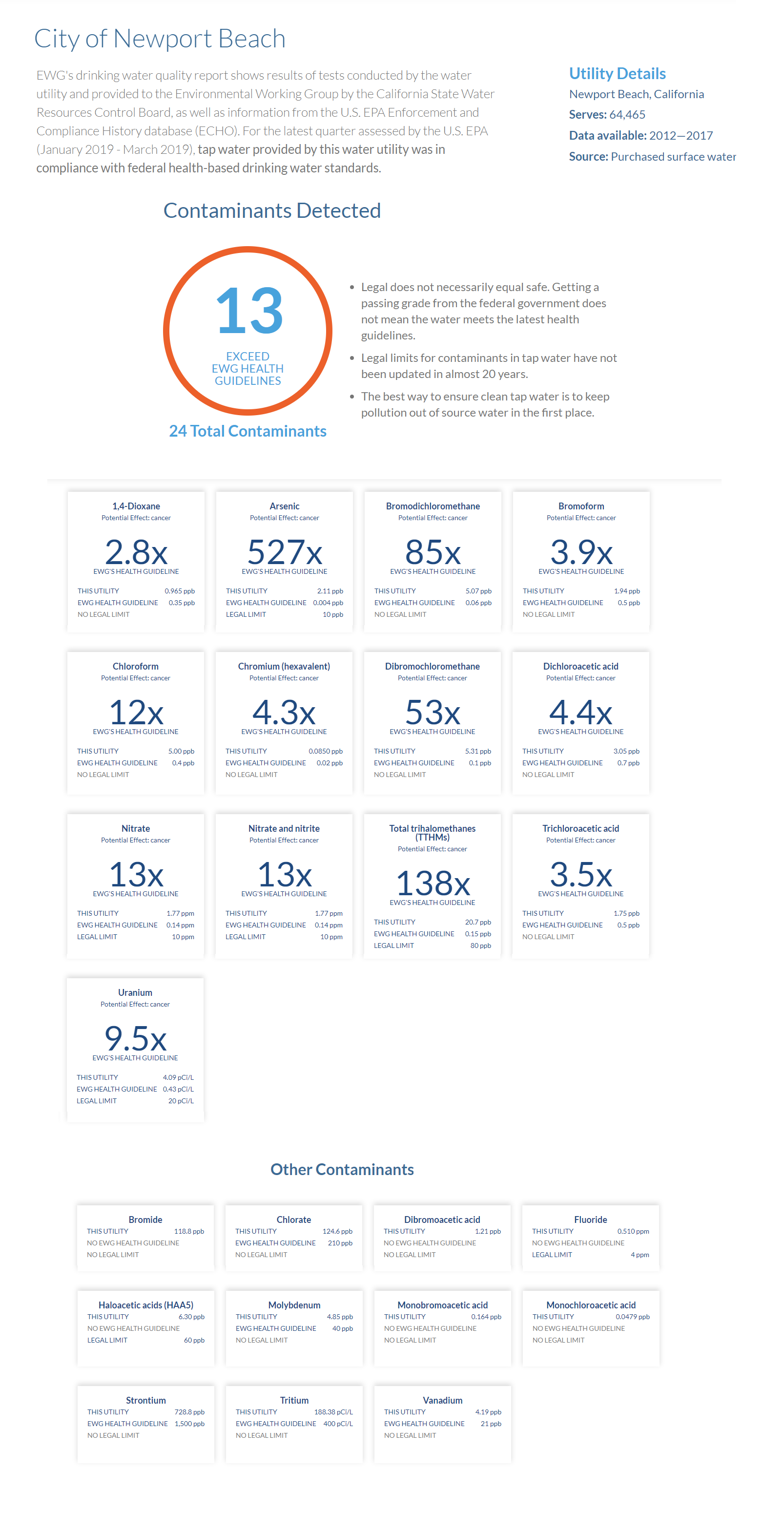 If you would like to stay updated on this, simply sign up for our email list below, and share it with your friends!
Latest Signatures

| | | |
| --- | --- | --- |
| 4 | Christy Ward | Nov 15, 2019 |
| 3 | Peter Wesner | Nov 10, 2019 |
| 2 | David Rose | Nov 07, 2019 |
| 1 | Mike Glenn | Nov 06, 2019 |
Comments
comments