"One Hundred Years of Back and Forth" read the banner attached to the ferry, touring the harbor of Newport packed to the brim with party-goers as it toured throughout the harbor, well beyond its normal 810-ft route.
Over the years, few Founding Families have made more of a lasting impact to our fair city than the Beek Family.  Being the "Ferry Family" is undoubtedly what they are known best for, but as most boaters know, the Beeks also run the gas dock by the Island side of the ferry, and their history is far more rooted in Newport than just a few businesses still operating today– buuuuut… we'll save that for a later date.  Because today is about celebrating the centennial birthday of the Balboa Ferry– and a happy birthday to them!
Like any business you love– if you love the ferry, frequent it!
Here are a collection of some great shots from the 1930s, and one from the 1920s!
The original ferry prices were just a nickel to cross, but as inflation would have it, you simply can't keep that sort of price locked in.  Today, you can still cross on foot for just a buck, and a car will run you two.  It remains the most scenic way to enter Balboa Peninsula, without dispute!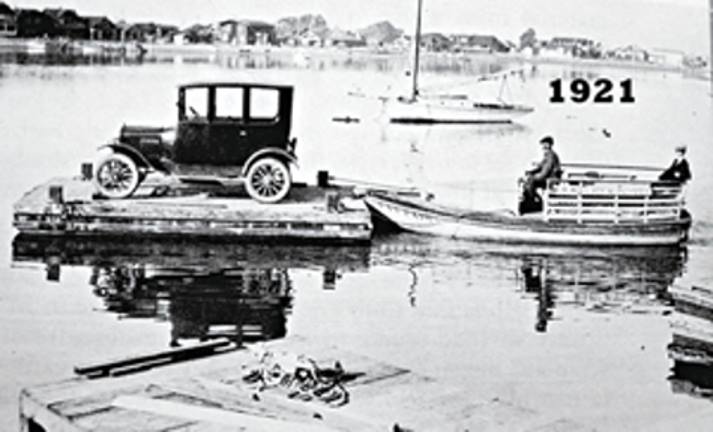 Comments
comments