Charlie's Chili just went through a major renovation!
The famous surf-diner spot at the end of the Newport Pier has gone through a major overhaul recently, replacing the yellow-lined popcorn ceiling and beige tables and chairs with an accented white ceiling, deep brown tablesets, and red accents.
But fret not: Their much-loved menu is still in full swing.
It's been quite a long time since the last big makeover, but I think they really knocked it out of the park with this one.  Pictures, as usual, cannot do this justice– so be sure to check it out in person next time you're near the Newport Pier area– because in addition to their chili, they are well known for having some of the most welcoming staff in town!
BEFORE PHOTOS: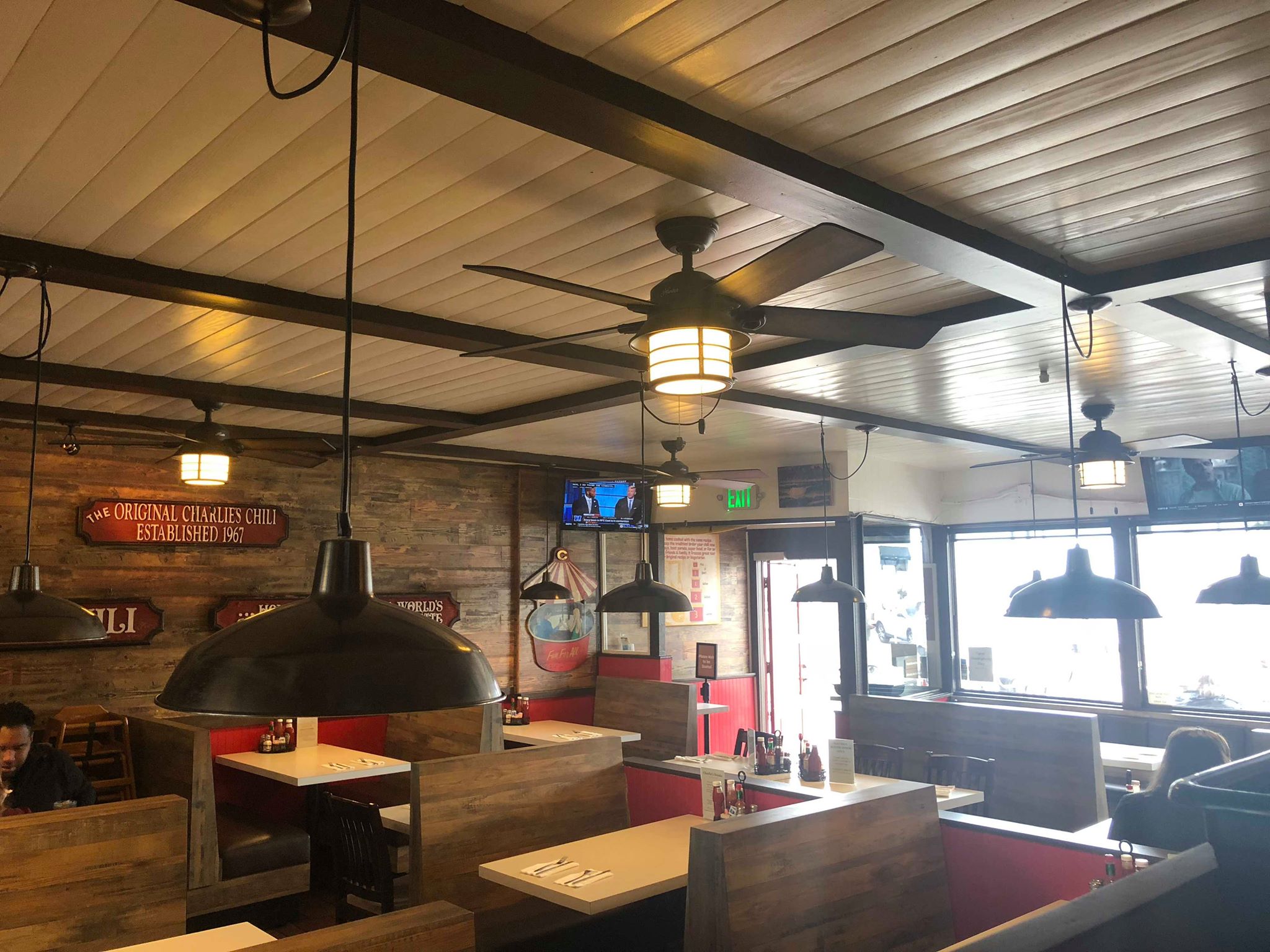 Comments
comments