From the shelter:  "Wayne has been here with us for over a year.  We would really love to find him a home.
Wayne was an owner surrender at the Orange County shelter when we saved him on his last day.  He is a sweetheart with people — loves everyone.  We suggest no kids only because he is strong and may knock over small children.  He loves to play with people and toys in the yard, loves his walks, and has learned over the past year to walk on a leash. He would probably like to be the only dog in his family, but he can get along with some other dogs with proper introduction.  He is neutered, microchipped and vaccinated.  He would make a great running, biking or hiking partner for someone who leads an active lifestyle.  Once he gets his energy out, he wants to sit down and snuggle in your lap.  Come meet Wayne — he is gorgeous!"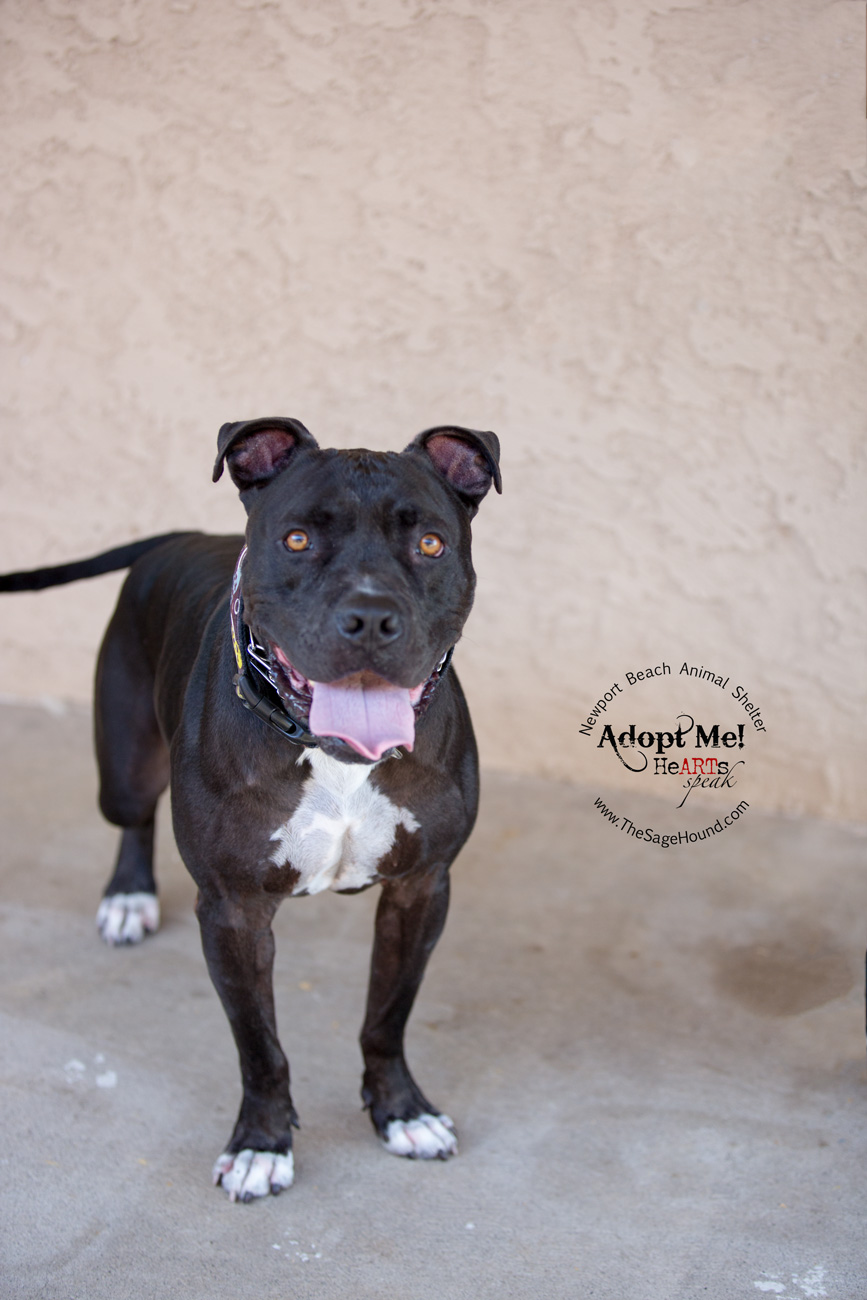 Newport has a lot of great dogs in need of great homes and great owners… And we've got the perfect pup for you to rescue who desperately needs a forever home.
FAQ:
1) Are your dogs all spayed/neutered?
YES!
2) Are they all microchipped?
YES!
3) Are they up-to-date with all their vaccinations?
YES!
4) How much will this cost me?
Just $100 to adopt this beautiful dog.

Home Free Animal Rescue & Sanctuary

20302 Riverside Drive, Newport Beach, CA 92660
Phone:     (949) 370-2776
E-mail: 
kathy@homefreerescue.org
www.homefreerescue.org
Home Free Animal Rescue & Sanctuary is a registered 501c3 organization and operates out of a facility in Newport Beach.  They provide housing and care for the shelter animals of the City of Newport Beach.  Most of dog rescues come pre-screened from the Orange County shelter on their last day or two, but they have also rescued dogs from Riverside and San Bernardino county shelters.  Home Free Animal Rescue & Sanctuary is not a breed-specific shelter.  Their mission is simple: help dogs in need find their new forever homes.
Comments
comments