After years of behind the scenes efforts by management of the District Lounge, the old Stag Bar will be returning– but this time, with pizza!
As you may have noticed, the last several months the District Lounge has undergone a huge renovation and expansion, creating an indoor/outdoor dining area, kitchen, and adjoining door to the longtime watering hole that everyone is familiar with.
This morning, a sign was raised which proclaims the opening day sometime between Fall and Winter, but rumors are that there is a November 18th kickoff in the works– though that has not been confirmed by anyone directly involved with the project.
For many long-time Newport residents, the Stag Bar was a bit of an icon, and to see it return will be a welcome and nostalgic change.
Do you still have any old Stag Bar shirts or hats laying around?  If not, don't fret: you will be able to pick them up soon!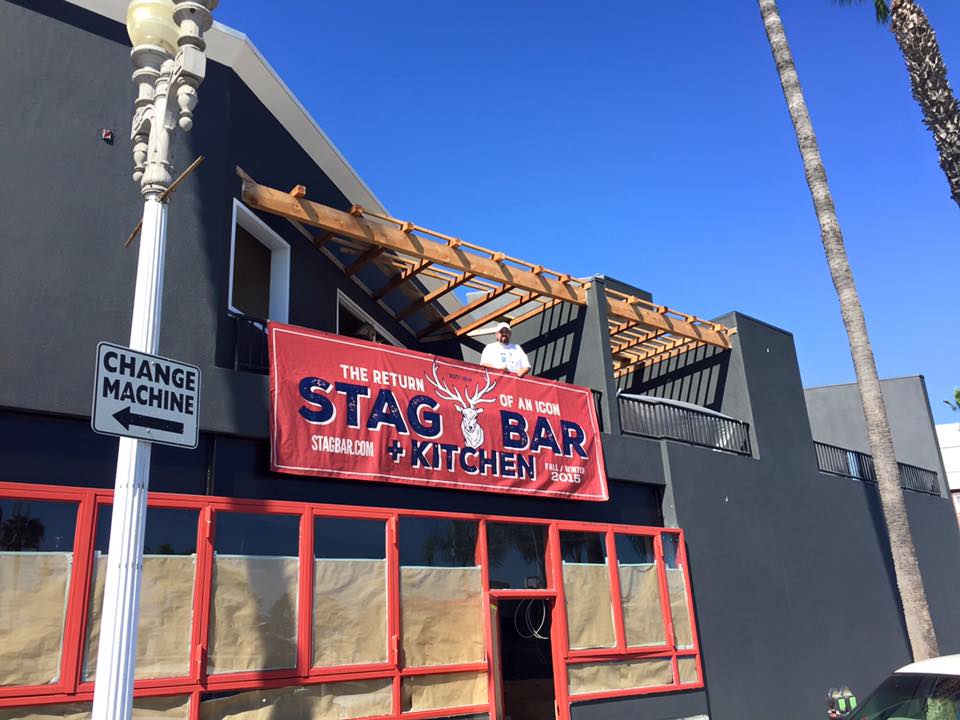 Stag Bar photo by Steve Darden
Comments
comments