Wednesday, a meeting took place at the California Coastal Commission, a board created to approve or deny any developments which may affect coastal access.  Loads of people were in attendance, both to promote the Lido Hotel (on the old City Hall property) and also to rally against development in Banning Ranch.  Coastal Commission staff recommended approval on the former and rejection on the latter– and that's exactly what happened.
So what are Lido Hotel, and Banning Ranch developments?
Lido Hotel was approved, and a 130-room hotel was set to be built on the old city hall site, here: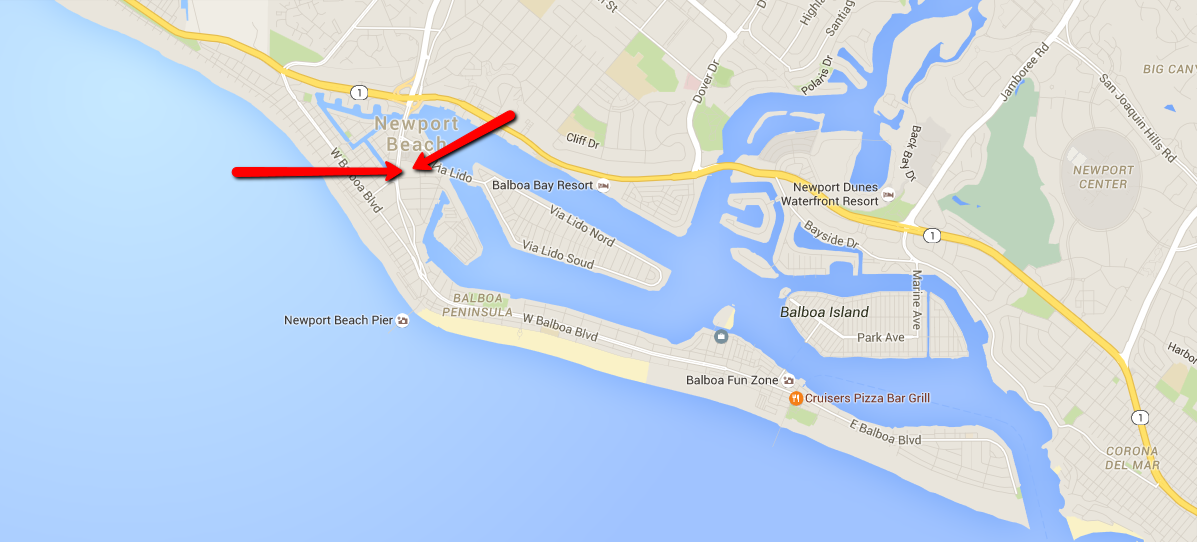 Proponents want to "revitalize Lido Peninsula Area", and mostly consist of Lido Island residents.
Opponents want to avoid the traffic problems that revitalization brings and insist that while parking can get bad on Lido today, they don't have lines of cars looking for parking like many parts of the peninsula do– and they feel that this hotel and the corresponding development on Lido Peninsula will harm their lifestyle.
Taxpayer advocates don't like the fact that the government is leasing land to private company (at what appears to be about 1/5th of current market rates on a lease that lasts many decades), and have been calling for the outright sale of the property.  They also dislike the fact that the city has purchased the iconic Blockbuster building on the corner and will be converting it into parking to support the hotel at taxpayer expense.
The rejected proposal is for Banning Ranch, which would be located here: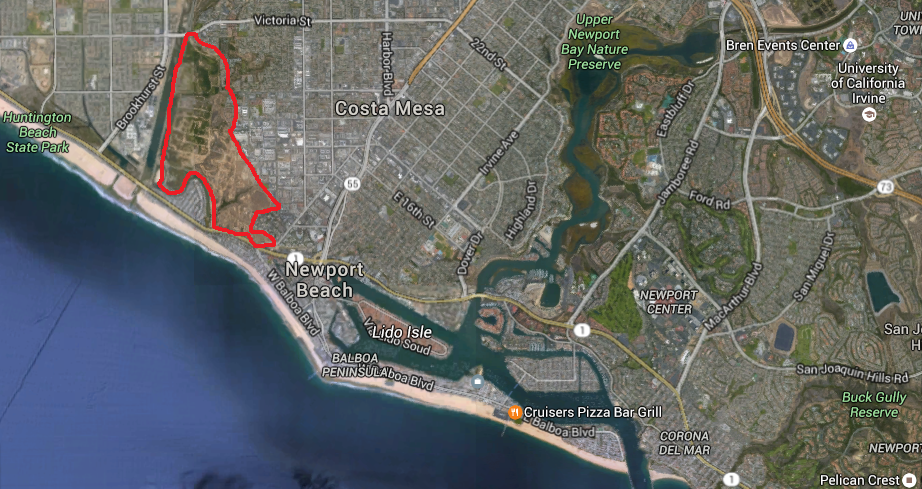 Banning Ranch is currently a privately held property whose developers want to put apartments on it.
Opponents say that Newport lacks wide open spaces, so we should do everything we can to preserve them.  Additionally, they cite the fact that a small shrimp is nesting there which is a protected species.  Finally, they claim that the traffic generated from this development would cripple the surrounding areas, as it was never built to sustain this kind of growth or development.
Proponents say that it is private property and therefore they should be able to build what they want to build on property that they own.
The Coastal Commission rejected the current plan, and asked the developers to come back with one that is not quite as large of a project.
An interesting Wednesday, indeed!
Comments
comments