At 11:30am on Friday morning, a local businessman covered his storefront so that nobody could read his sign.
…For America.
For a show of spirit of the 4th of July, Todd Masters, a peninsula resident and creator of Toddland.com, lead a community fundraiser with no contributions allowed over $20, and raised enough money to purchase an enormous flag that covers the front of the entire second floor of his building, where his office windows are.
I visited his office a few weeks ago [to solidify my own contribution!], and he's got an amazing view– even with the flag blocking half of the upstairs windows.  "It's for the 4th of July", he said, and went on to explain that the flag will remain up until a few days after our nations birthday just one week from now.
The Toddland building is the un-missable building on 30th Street and Balboa Blvd on Balboa Peninsula, located at the intersection between two well known patriotic establishments: Newport Brew Co and Malarkys.
When I saw it, my first thoughts were "It's amazing.  The fact that it was all self organized by small donations and put up in the spirit of selfless patriotism is awesome.  I hope this goes up every year".
It will, says Todd Masters.  It will.
Before: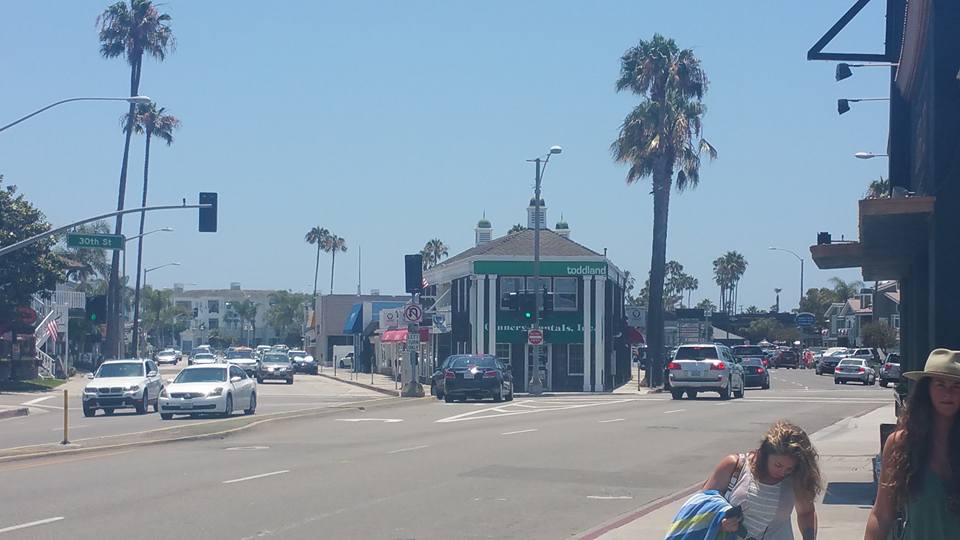 Comments
comments