We haven't seen THIS volume of tuna crab wash up on shore since the late 70s. While unusually warm weather and high tides can bring these critters up– and even in droves– to see them carpet the beach with this kind of coverage is extremely rare.  Most tuna crab are dead or dying after the tides left them stranded on the beach last night.  The one-two punch of El Nino waters and the hurricane off of Mexico undoubtedly played a significant role here.
The last time we had a decent surge of them was about a year ago (not nearly this many!).  At that time, some people tried to cook them.  By all accounts, it is not worth the time.
The birds will be feasting on these for a while, and the smell will get pretty bad in a few days– even if widespread efforts are taken to clean them.
In the meantime, if you are a fisherman, and you have a big bag and an unused freezer, they could make for good (and free) bait!
Here is one photo of them at China Cove (thanks Steven Naidus!), and other photos from Balboa Island (thanks Lisa Starner!) :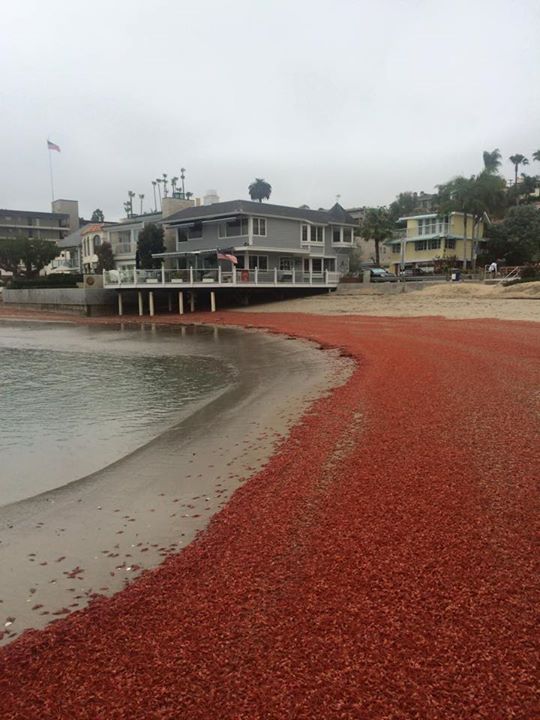 Comments
comments