Monday morning, at least one Oarfish measuring at least 15 feet washed ashore to Catalina Island. Reports of a second, 17-foot long Oarfish have widely circulated but are yet unconfirmed and may be a case of misreporting on the same fish.
Oarfish are incredibly rare and are said to beach themselves only before large seismic events. Several recent large earthquakes were predicated by the beaching of Oarfish. Oarfish are often considered harbingers of earthquakes, and the 2013 Catalina sighting was just two days before the catastrophic Oct 15th 2013 quake that measured 7.2– an energy equivalent of 32 Hiroshima bombs.
Oarfish are known to grow up to 50 feet as a maximum, and usually reside in waters between 700 to 3,000 feet deep.
The last Oarfish to be found on Catalina Island was October 13, 2013. When Oarfish come close to the surface, they often become disorientated and weakened, due to their unique skeletal structure, and are unable to swim back to their safe depths.
Let's hope for a less eventful seismic season this time, despite this rare find!
Here are some photos, courtesy of the Catalina Conservancy: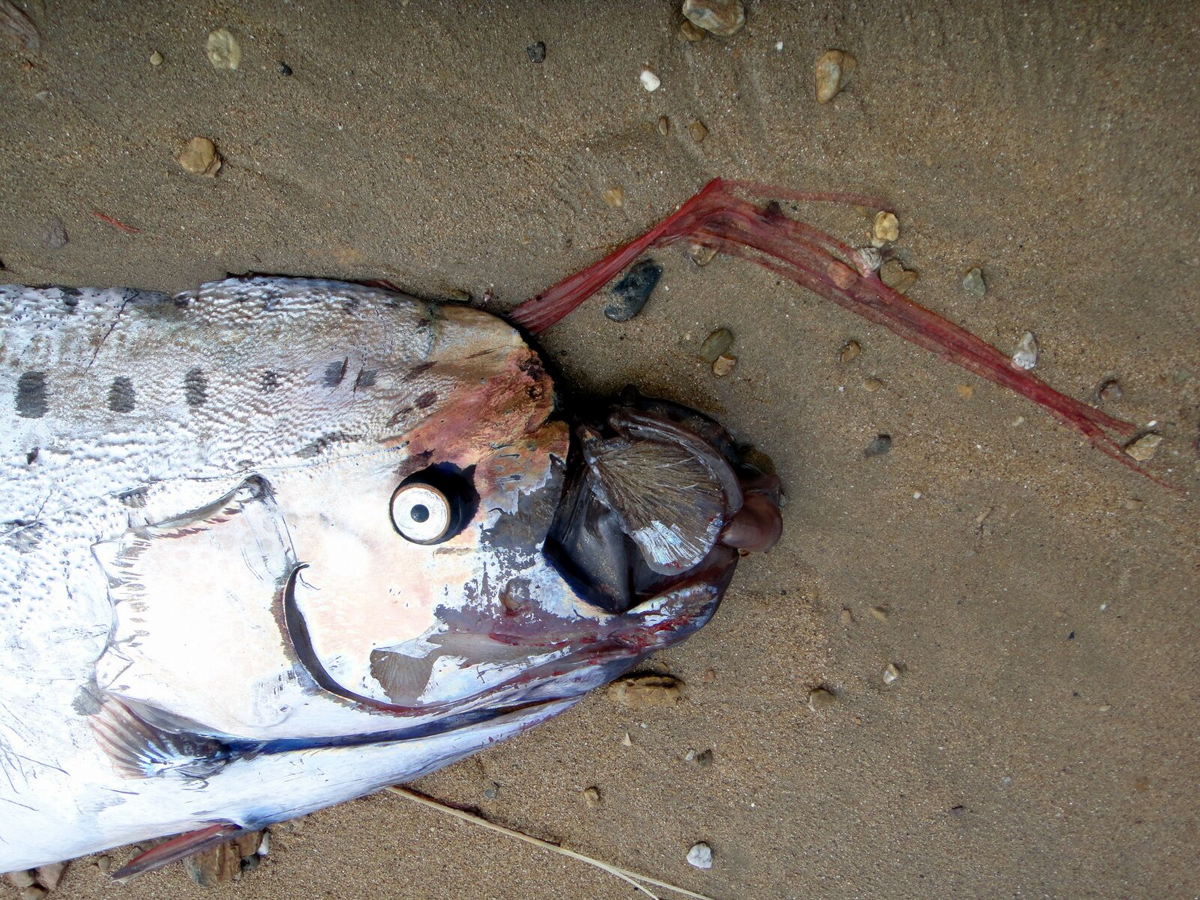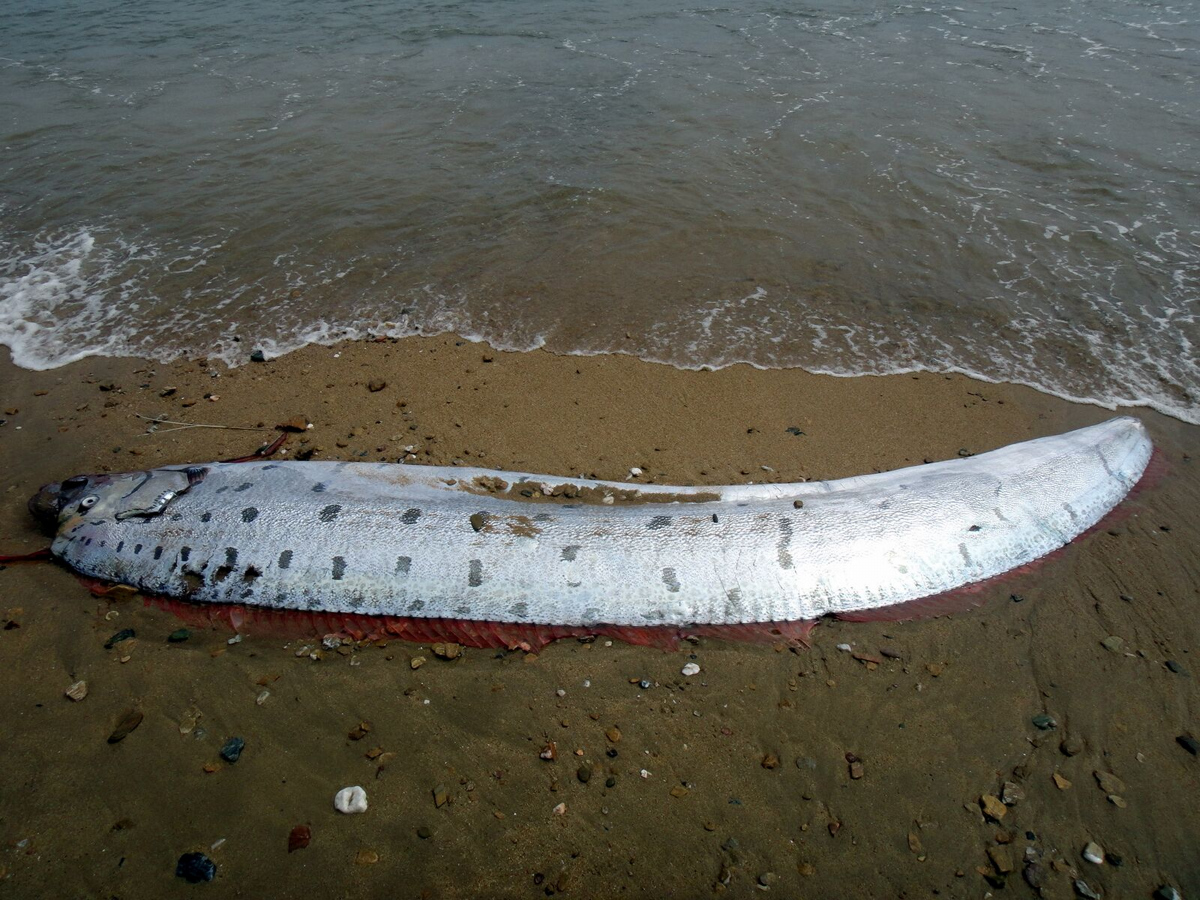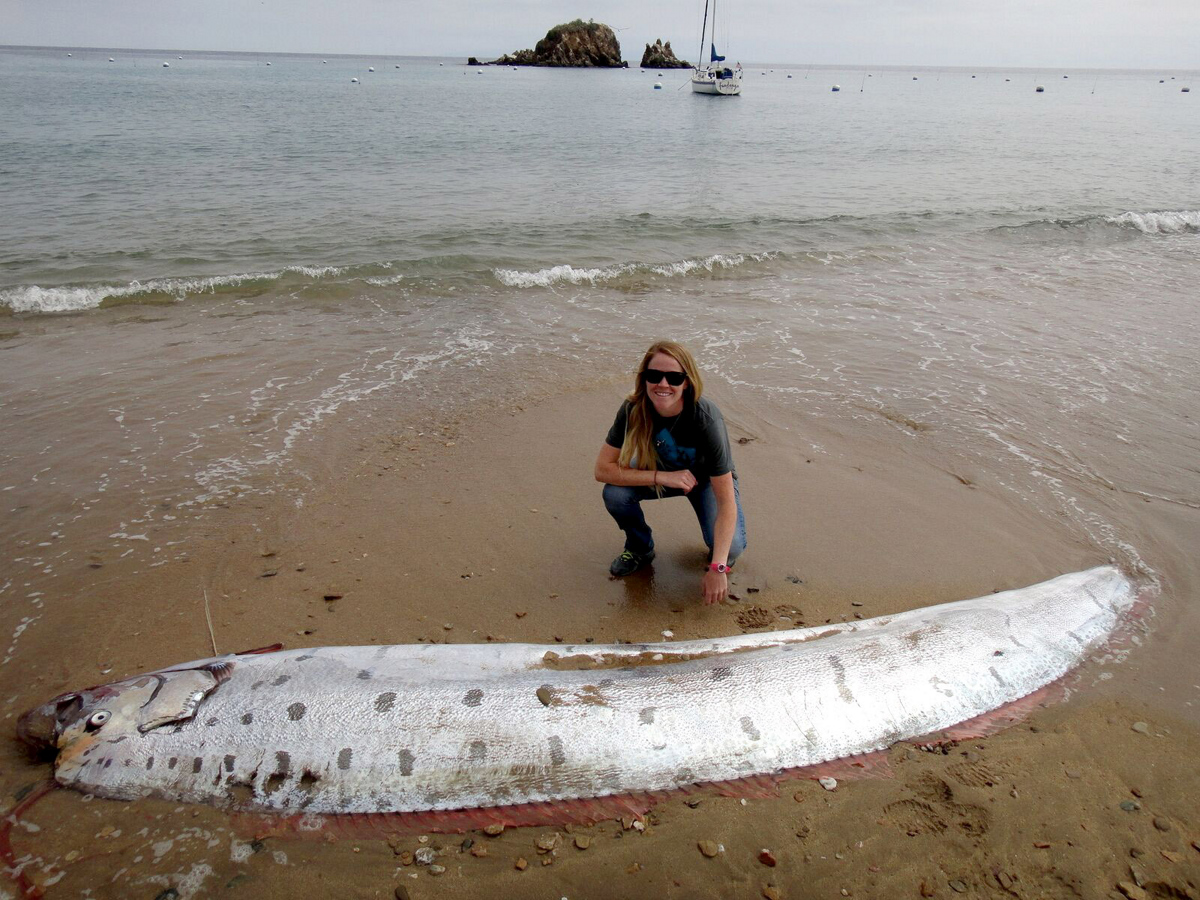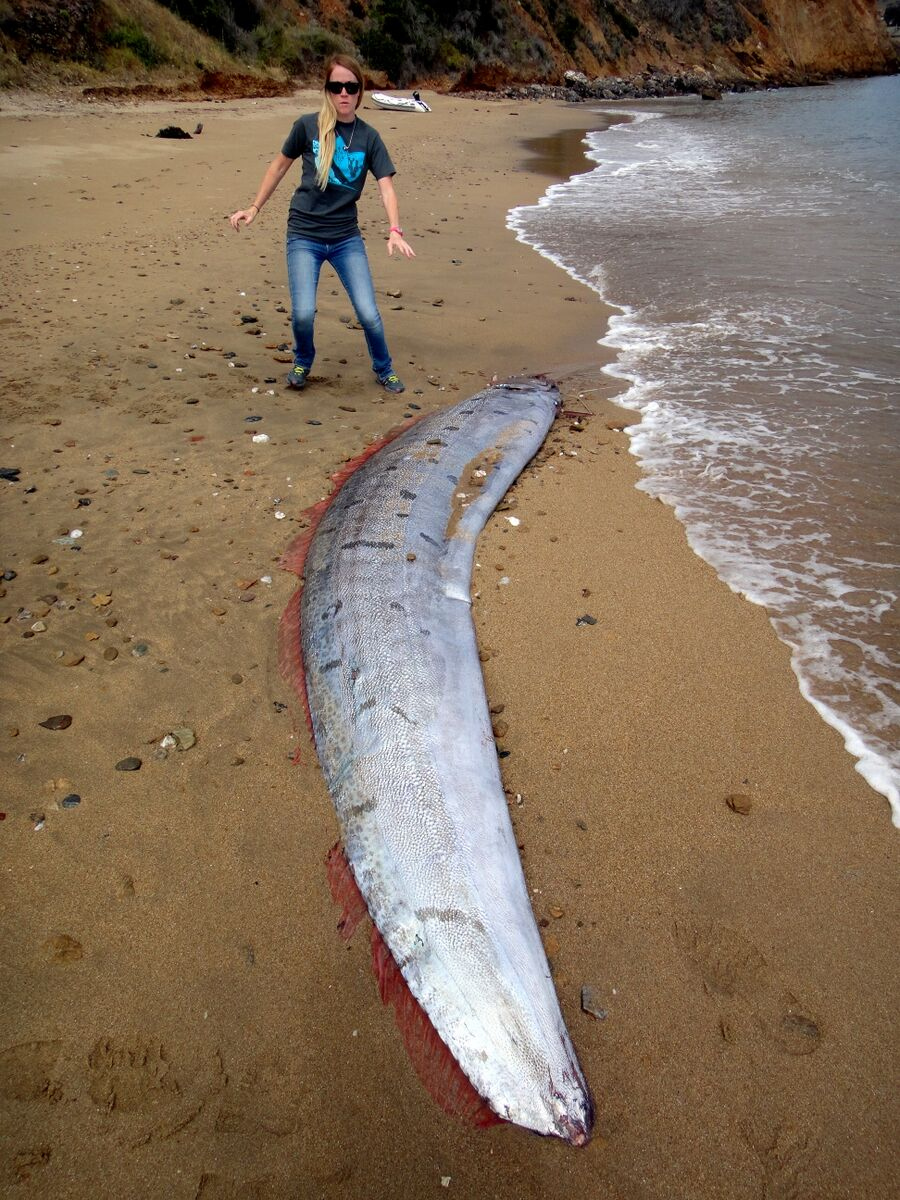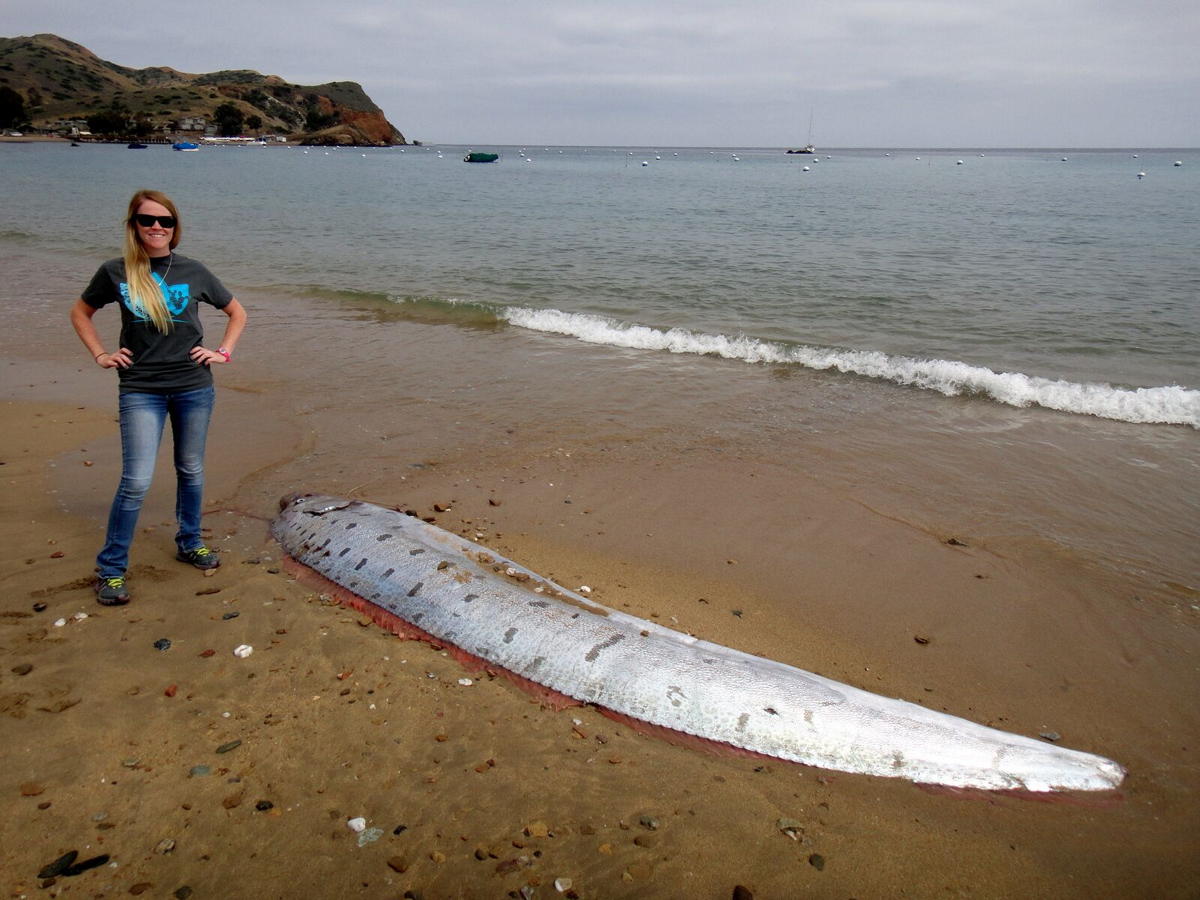 Comments
comments