Last night's meeting was disorganized, to say the least.
I arrived on-time to a packed venue with standing room only. I found no agenda packet in any easily-accessible area. They could have been there, but they were certainly nowhere near the entrance, and I was not about to wade through the crowd on a mission to find a paper that simply might not exist. I stood there for 45 minutes and raised my hand at nearly every occasion, but was never called upon before the speaker moved on. I was far from the only one who was ignored. Dozens of people with questions were overlooked completely.
Of those who were selected to ask questions, many of them asked questions about the additional 250,000 annual trips that ExplorOcean wants to bring into the community– and how that ties in with the parking plans. On every single occasion that this question or questions on the ExplorOcean parking lot were asked, they were deflected and left entirely unanswered. It was obvious that the meeting was unprepared to answer public questions about the things that matter most to residents.
Furthermore, with standing room only, it was obvious that the meeting was not expecting the crowd that it received.
In the end, after having my raised hand ignored for 45 minutes, I left in frustration. It was obvious to me that the meeting was devolving as tempers were running high and irritated, unsolicited outbursts from the public were becoming more frequent in response to the questions being asked or to the answers being given. I am told that others followed shortly thereafter.
Were you at the meeting? Did it shape up after about 6:45, or did it continue along the same path? Did they begin listening to all the questions, or at least answering all the questions that they listened to?
Here is a photo from the beginning of the talks: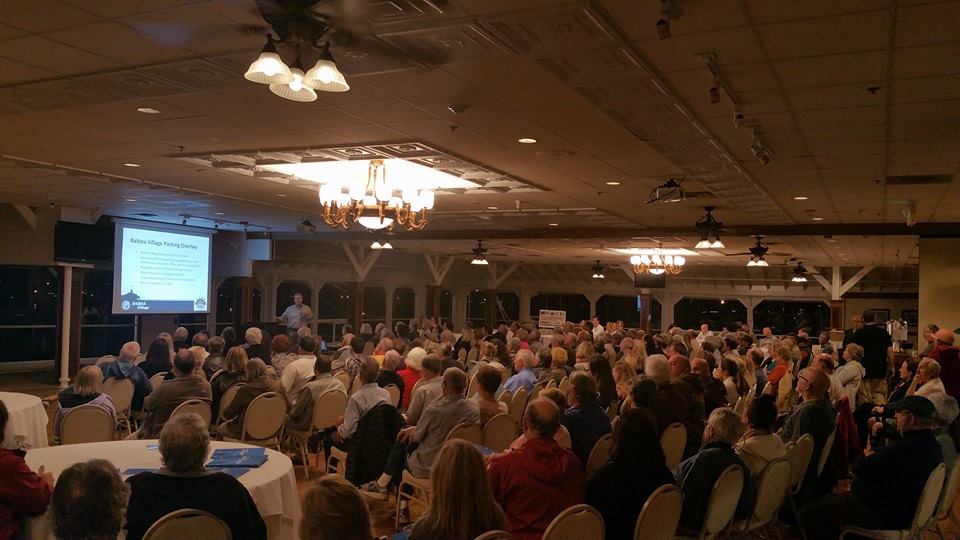 Comments
comments