Tonight is the last night of the Boat Parade– a "can't-miss" local event.  The Boat Parade is truly a magical holiday tradition enjoyed annually by everyone in and around Newport Beach's beautiful Harbor.  Initially called the "Tournament of Lights", the parade was founded by John Scarpa, an obscure Italian gondolier, and Joseph Beek, developer of Beacon Bay, and the famous Balboa Ferry Line.
This year, we will be celebrating the 106th year of the event– and the last day– with Fireworks.  Fireworks will be launched from the Balboa Pier area (not the Newport Pier) around 9pm
For those planning to travel on the Balboa Peninsula, please consider carpooling– traffic and parking are always problematic for this event.
DATES: December 17, 2014 – December 21, 2014
TIMES: 6:30 pm – 9:00 pm each evening
Here is a photo of the route that will be used this year: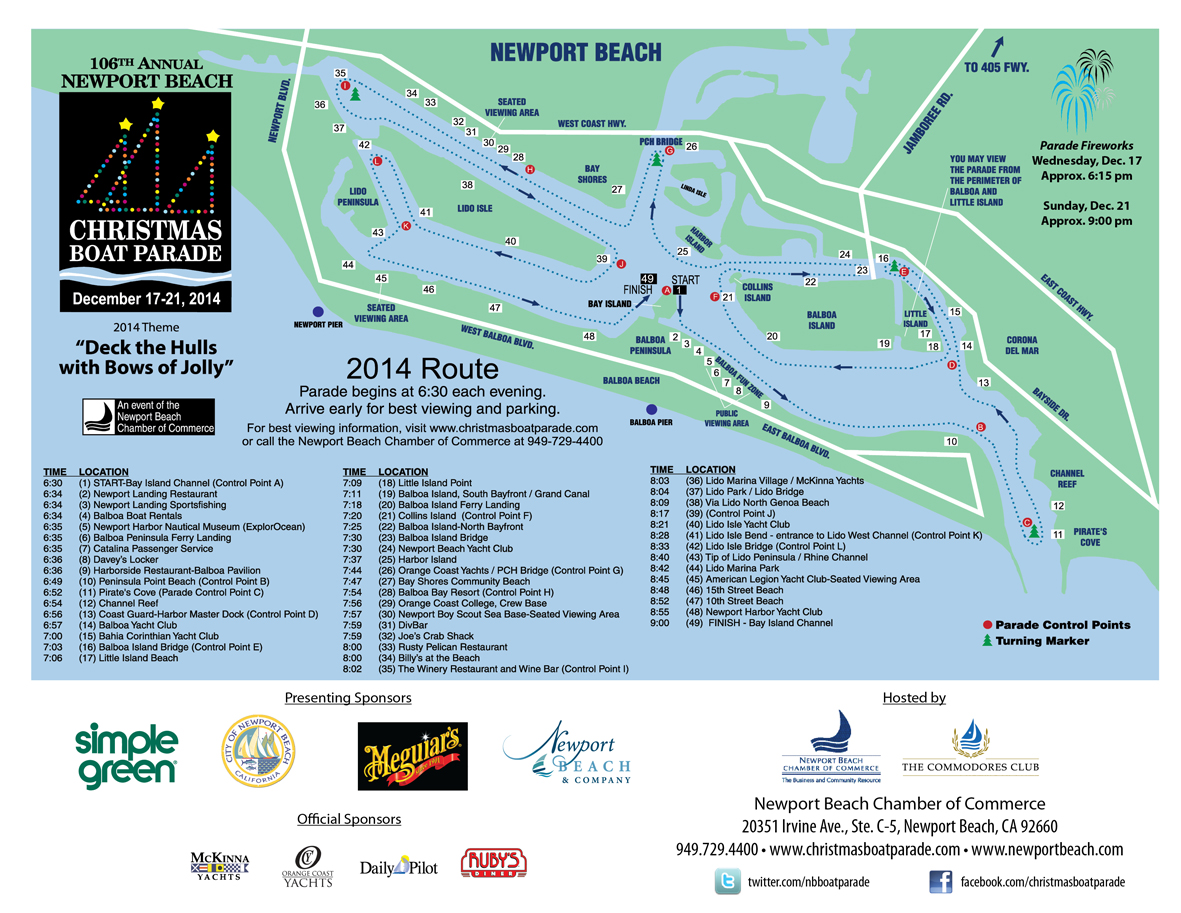 Comments
comments